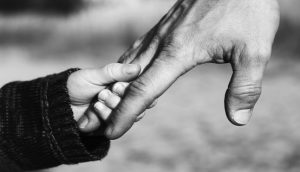 We Indians hardly celebrate the Father's day and internationally also it is a very new concept. The magnanimity with which Mother's Day is celebrated is often missed during the Father's Day. But that doesn't mean that we belittle the contribution of fathers in our daily lives. In Indian concept I would like to say that we celebrate our life in every sense through the amazing movies. We are the biggest movie-making nation of the world and today I have a list of those Indian movies that portrays the relationship between a father and his children in the most beautiful way. All these movies are milestones in their own right and proves us that we have been celebrating the Father's Day long before the concept was commercialized. So, enjoy these movies with your dad along with the Father's Day Cake ordered online or baked by you.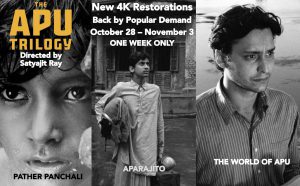 The Apu Trilogy: This masterpiece from the house Mr. Satyajit Ray released in 1955, 1956, and 1959 speaks about a little boy named Apu who traverses the world with his father, after the demise of his father, and after he becomes a father. Today this is the classic epic movie which every Indian should watch at least in their lifetime. Something must be so grueling in this movie which even after 61, 60, and 57 years of release still continues to enchant the whole world. Keep this your high priority, as IMDB also suggests this among the most influential movies.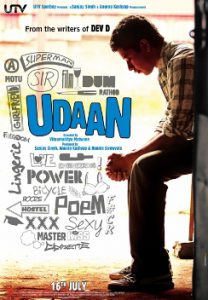 Udaan: Anurag Kashyap helped Vikramaditya Motwane to find producers for this tale of a teenage boy's estranged relationship with his father that hit theatres in 2010. We all people have a knack of loving the easy, beautiful, and the positive only. What about the rest of the types? Any story that stresses on the fact that the father is a drunkard, beats up his sons to satiate his frustrations, marries several times totally ignoring his kids, and leaves the kids to hostels to take care of themselves all alone – would find obstacle to be told. But Mr. Vikramaditya Motwane had some good producers and luckily we have one great movie to watch this Father's Day. After watching this movie you would end up having two mixed feeling. One, is leaving those people who don't understand love, and embracing those who need our love.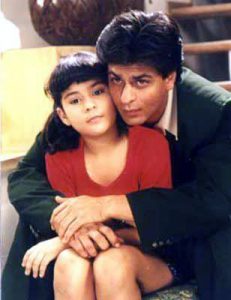 Kuch Kuch Hota Hai: Oh come on! This Karan Johar flick was a father-daughter story and not Sharukh-Kajol-Rani trio. I mean, they were the stars of the movie but the basic storyline is how much a daughter loves his father and goes to what extent for the sake of her father's happiness. This movie from 1998 won 8 major Filmfare Awards along with 2 National Film Awards. Yes, it is a potboiler but till today after 18 years of release it is appealing enough for the current generation.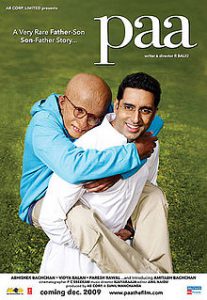 Paa: Who can ever forget the classic act of Mr. Amitabh Bachchan as the progeria kid who brings his father back to his mom's life on deathbed? Well, he still is the best actor of our country and his four national award for best actor is a proof of that fact. This one released in the year 2009 and was received well by mass and class. Have this in your criteria list.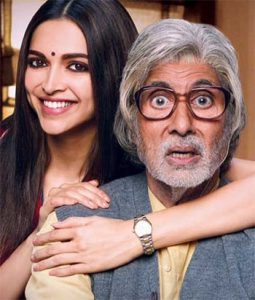 Piku: Oh Dear, another Amitabh Bachchan movie from 2015 in this list. This one is all about loving your parents at an age when they become irritating and behave like a baby. The portrayal of the characters by all the actors made this movie a classic watch. Now, this one is another National award winner for Best Actor by Amitabh Bachchan. I guess, there cannot be any better father in Bollywood than him.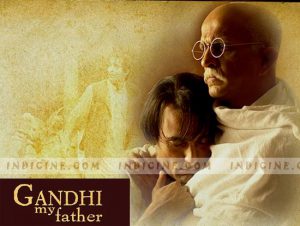 Gandhi, My father: This one would be a controversial one. Gandhi or Mohandas Karamchand Gandhi is known to us as the Father of the Nation but how was his relationship with his son? This movie released on 2007 that explores the troubled relationship between the Gandhi and his son Harilal. Actually there is a biography written under the name Harilal Gandhi: A Life by Chandulal Bhagubhai Dalal and a play was initially made Mahatma vs. Gandhi that inspired to make this movie. If your father is an established one, an unknowing pressure always works on you and this is that kind of a story where a man lives under the enormous shadow of his father, striving to discover his identity and ultimately dies out of poverty. Tears are sure to roll down your cheeks watching Darshan Jariwala and Akshaye Khanna portray Mahatma and his son simultaneously.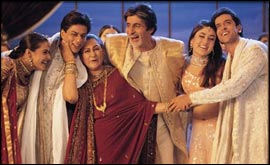 Kabhi Khusi Kabhie Ghum: Released in the year 2001 this Bollywood movie was no less than a dream come true for movie-buffs like me. Half of the movie theatres were already booked even before the release just imagining the ensemble star-cast. It was one of the highest grossers of the year followed by many awards and accolades. Watch it with your dad and show them that "It's all about loving your parents".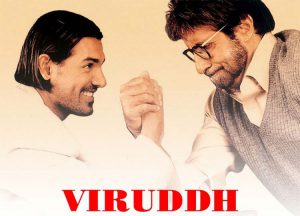 Viruddh: This is one of the under-rated movies of Bollywood that stormed the screens in 2005 and brought back the on-screen couple Amitabh Bachchan-Sharmila Tagore alive. It was all about an old couple and specially the father-son relationship which continues even after death. After the death of his only son John Abraham, Mr. Bachchan starts to fight against the goons by legal means and in the meantime his perception on human values and principles change.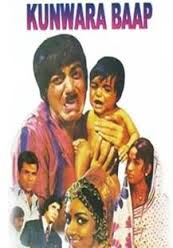 Kunwara Baap: Way back in 1974 Mehmood directed this classic movie starring Mehmood and Nazir Hussain in the leads. A rickshaw puller's life changes when he finds an abandoned polio stricken child and manages to bring him up with love and care. This film also questions the fact that, can fatherhood be achieved only by giving birth to a child?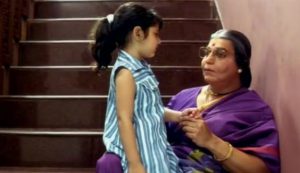 Chachi 420: Get into the funny bones by watching this movie with your dearest dad. Mr. Kamal Haasan is one of the finest actor-director of our country. He proves that in this movie when he dons the old lady avatar so easily. Yes, this movie was inspired by Mrs. Doubtfire but was way different than it in every sense. Releasing in the year 1997, on the verge of completion of 20 years this movie would still make a mark in your heart.
Have a lovely celebration with your dad with the magic of Indian Cinema. Hold his hand till his last day because he held yours from your first day.