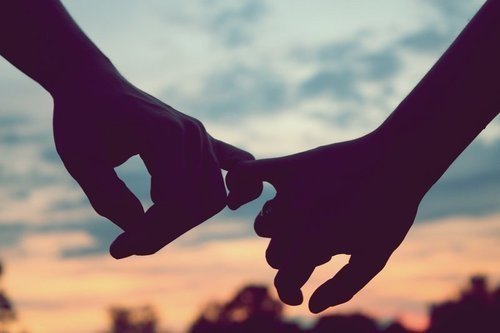 Dear Beloved,
Although it is obvious how you would be doing without the apple of your eye, I will still take the official way of starting the one-sided conversation with a faded belief that you are reading it somewhere. Before I start unfolding the deepest layers of my heart, I would definitely want to give you a statutory warning to keep a little indifference with the emotions as they might engulf you in the storms of romance, love and despair.
The first time that we met on that cold December evening in the busy street of Connaught Place, neither of us would have thought of the bumpy yet beautiful ride that we enjoyed over the years. The subtle way that you were trying to flirt in, was quite evident and I swear I controlled my laughter a couple of times. You seemed a regular boy next door with usual interests and apprehensions, don't know what that one thing was, that caught my attention. A couple of formal meetings after that and then "good friends" like really good ones! And then, just like it happens in the novels, two friends discovered what more they can be to each other.
The story started off well. Long walks, long phone calls, romantic texts and the way you used to look into my eyes, I cannot keep myself from smiling when I think of it even today! The impact of the emotions was quite visible on our faces. Life was smiling at us.
But just like any other story, when we completely lost ourselves in each other, destiny knocked our doors and before we could open the doors, it sneaked in silently. The gestures changed, the care evaporated and there was just one thing that remained, Silence!
No wonder we could ever imagine ourselves in such a pathetic state where we were left with no hope. Happiness left us as if it never existed. There were more than a thousand of times that we fought and made obnoxious remarks at each other, but this, this was absolutely unbelievable.
Today, I am writing to you my love, with a hope that you might come across this and know that I never meant to design it this way. Everything you gave me is still kept safe in my heart. From the tag of your T-shirt to the flowers that you sent last year, to the smiles that you brought on my face, every little thing lies inside the bottom drawer, which I open every time I want to meet you. No wonder you do the same!
Yours Forever
Love!