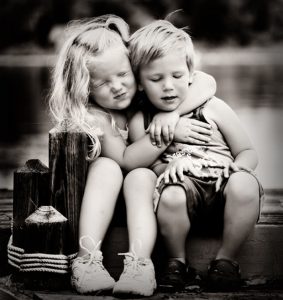 My brother and I grew up in families like the many other people in the neighbourhood. Most of the time you will spot both of us fighting with each other and fighting like true action heroes. We have played chess together even though none of us even knew the basic rules of playing chess. Our secret camping trips without letting our parents know about it but some of our craziest things that we have done in the past. Our unstoppable pillow fights seem unforgettable to us. When your brother has settled abroad for higher education, you can send rakhi to USA with the help of online portal.
Things got better between the two of us when we got older until I was married that I get to hear that he always loved and appreciated me. I have specifically listed down 5 cutest things which my brother told me on Rakshabandhan.
You mean a lot to me and I have always valued the relationship that I share with you. I don't know whether I have told you this before but let me tell you that I always tricked you into losing the chess game that we used to play but even though I won in the end but I have always appreciated your innocence.
Even though I keep teasing you that look quite ugly but let me tell you that you look absolutely gorgeous in saree and at the same time it is not just the outward appearance but the inward beauty which really matters to me the most.
I have had some of the best lessons learnt from you. I like the positive perspective you have about things which made things a lot easier for me. And even though, I have always considered you younger than me but you have made me learnt some of the best lessons of life.
You are a talented lady and I love how you complete what you set out to do. And I have this strong conviction that you can do great things one day.
Even though we are parted by distance but if you have anything to say or discuss, I am just a call away. No matter, whether the whole world is against you but I will fight for you.
For your beloved brother, send rakhi sets online from online portal where you will get myriad options and that too in different colors and patterns.