Are you planning a formal dinner or a special event? Has your home décor been the same for years? It's time to experiment without having to do much and change much. It's the time to focus on the tables that have been kept in the corner for a very long time. They are more than just wooden platforms. They can add a lot of style to your home décor. A well-arranged centerpiece brings vibrancy to your special events or gatherings.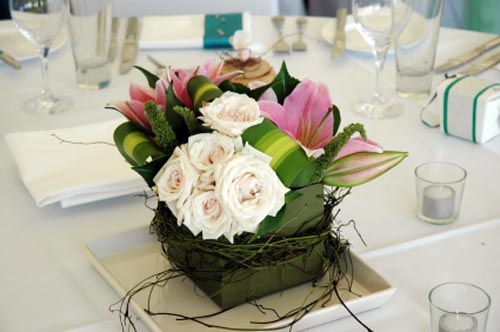 You can try different floral arrangements to break the monotony in your living space. There are a hundred of options to pick from. Choose your flowers and arrange them the way you like. A casual mix of readily available seasonal flowers or hybrid seasonal flowers would look amazingly beautiful. While arranging your centerpiece, always begin with a nice and attractive container which matches with your table linen, dinnerware or the overall décor of the room.
After deciding the vase, the choice of flowers is the next step. The availability and colour play an important role and if you can consider the sentimental appeal, it would be great! Such as having a favourite flower of the guest would not just make your centerpiece beautiful but will also make him/her feel welcomed and valued.
Seasonal varieties can minimize the cost. Incorporate greenery. Add lacy ferns to fill in the gaps between flower clusters. You can have more than a single type of filler in one centerpiece.
Hardy specimens favoured in centerpieces include mums, tulips, carnations, baby's breath, lilies and roses. Exotic varieties like bird of paradise or anthurium, which enhance a tropical theme, have stunning colourful displays. Trim the stems of over sized flowers, such as sunflowers and use them sparingly to avoid overpowering the arrangement or other elements on the table.
While arranging the flowers, always pick the largest flower first and distribute each variety equally throughout. Clip the stems to make them manageable and evenly disburse them. Use garden clippers. Do not place the flowers of same colours, size and shape together. An arrangement that displays variety in height, colour and size is most pleasing to the eye and becomes the focal point of your table.
Now that you've added the finishing touch to your beautiful table top, the area must be looking bright and interesting.