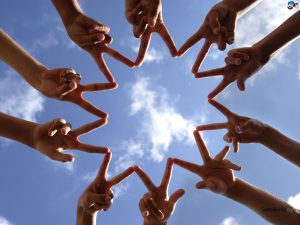 Bollywood is the biggest movie making industry of the world. And I am still mesmerized by it for portraying beautiful stories on screen that makes us believe in love and friendship more and more. I guess it was late 90's since when Friendship Day was started to be celebrated in India, but our stories of cinema had friendship as the basic content way before that. Today, I would love to present to all of you a list of those movies that have touched my heart as a cine-goer and also as a friend. Sit with your friend and watch these movies and celebrate a lovely time but I would also let you know some authentic gifts that I have found from these flicks.
Friendship Day Gifts Ideas from Bollywood Movies
Sholay: It was released in 15th August 1975 and therefore, four decades have passed since its release. Why does it mesmerize us even today? People of every generation have fell in love with the friendship of the characters Jai and Veeru. We love this movie because we all want a friend like Jai who won't think twice before sacrificing life for a friend. There was a coin used in this movie and you can get a gift for your friend inspired by this coin. If he/she loves collecting old coins, you can contact a numismatic. Or you can get a coaster that has a print of coins.
Kuch Kuch Hota Hai: Released in 1998 and directed by Karan Johar, this is the movie in the truest form that brought the notion of Friendship Day in all Indian drawing rooms. Yes, it's true that it is a love story flick, but you cannot deny the underlying friendship that the characters share with each other. This was the first kind of films that stressed on the fact that couples should be best friends to each other first before entering into a relationship. The gift idea that I got from this movie is definitely the Friendship Day bands that we tie on each other's wrist.
Rang De Basanti: What all we didn't get from this movie of 2006? Directed by Rakyesh Omprakash Mehra, this movie portrayed friendship, love, and patriotism. A group of vagabond friends who fight against the government because they lost their best friend due to a corruption game. The gift idea that I would suggest you inspired by this movie is an adventure trip to some hill station or forest with your best friends in tow.
Keep reading this space for some more friendship day movies and gift options.