The beauty of the bright hued blooms appears at its peak in the fields but they look equally charming when arranged in a bouquet. There can be no other surprise as lovely as flowers. From different coloured roses to lilies to orchids to gerberas… each kind have their unique way to light up the ambience and bring joy to moments. Flowers have been the oldest form of expressions used by people to convey their feelings for dear ones. A single bloom or an extravagant arrangement… all it brings along is happiness!
Flowers are one of the most loved gifts of all times. With time, bouquet designing has been innovated a lot. We bring to you the best of the most innovative flower arrangements and gifts for you.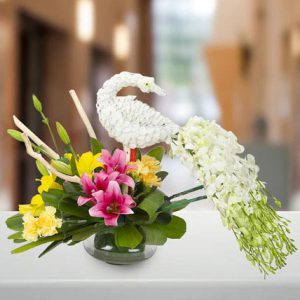 An extremely beautiful arrangement of a white peacock on the top with bright and colorful flowers in the base. Be it a birthday, anniversary or a wedding ceremony, this lovely bouquet will definitely be the most unique present. This extravagant piece of gift will end up taking your dear one's breath away finding it on their doorsteps.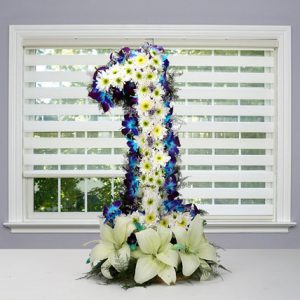 A gift should be something that gets engraved in your dear one's heart. This beautiful flower arrangement is the best way of wishing someone on their first anniversary. It can be a good choice for sending to a professional partner on the one year completion of their dream project. There can be several occasions, this extravagant and flowery ONE be the perfect gift for.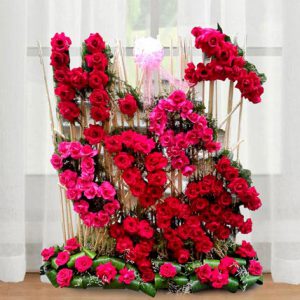 Birthdays are special. Period! It's the day you express how much you value your loved ones. You start planning from months before the actual day arrives and gifts are the most important things that hovers over your mind all this while. Brushing off your worries, we bring to you this lovely Happy Birthday floral arrangement. You can customize it with the name of your beloved, which makes it all the more special.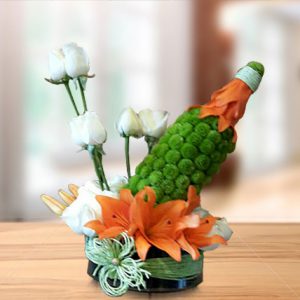 An extremely amazing arrangement of flowers in the shape of a champagne bottle… this is going to be the best bouquet that you've ever sent to your loved ones. You must try this and see how wonderfully it makes your dear one's special day a little more memorable.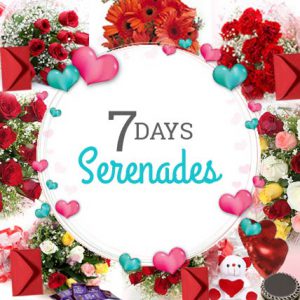 Sometimes, you come across instances in life that are much more than special. Sometimes, you also come across some people in your life who never demands anything but deserves much more than just a gift on their special days. Sending a message or a gift on the day doesn't seem enough… for them, we bring to you a wonderful option of serenades. Make them feel special and make them feel special all over and over and over… for days!
Hope to have helped with the gifting part… so what are you waiting for??? Go ahead and start ordering now and take your first step to make a memory that'll last for the rest of your life.