Author: Eshmeeta Kaur
It's not just about tying thread to your brother's wrist and taking gift against it…it's about that faith that you built over years for him. It's about that unconditional love that grew stronger with each passing moment of your life. To share and express that inseparable bond…We celebrate the siblings' love on day of Raksha Bandhan.
Every sister ties the rakhi…Every sister feeds the sweet…And so every brother pleases her sister with a gift or money… This Raksha Bandhan…let's plan it more nicely and differently! Want to know how??? Please keep reading  🙂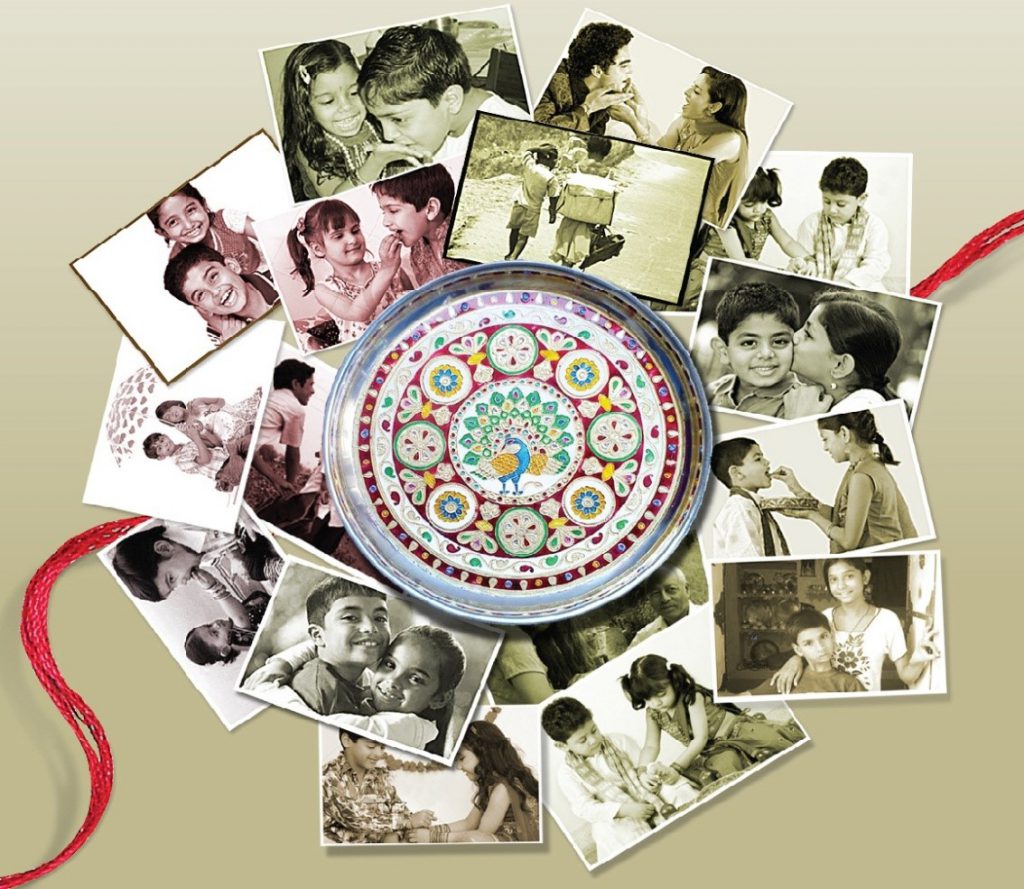 Don't do last minute preparations
Girls! Please take out some time for your brothers. Don't rush to the market a day before and buy anything you see. Please buy the stuff at least a week before.
Update Yourself with Rakhi trends
Please don't buy 'Kuch bhi' for your bhai. It's the only day to show your brotherly love! There is a vast variety of rakhis available in the market, check out two – three places or find rakhi sets online.
Go Personalized
If everything is going personalized these days then why not Rakhi? Choose your and bro best picture and get it printed on rakhi. These options are available online.
Try floral rakhi this year
One can make or buy fresh flower rakhis from retail and online portals. Let me share the procedure for making a unique rakhi from real flowers:
a) Take a thin cardboard and cut it according to your preferred rakhi size and shape.
b) With the help of glue, stick the rakhi thread (thread can be of raffia or ribbon) on the sides of cardboard. You can also sew the thread carefully with the help of a needle.
c) For the best look, use rose, orchid or cymbedium petals. You can also paste small flower buds like daisies and mokara in the centre to enhance the design.
d) Cover the base of the cardboard with velvet or any other soft fabric so that the rakhi feels soft on the wrist.
Decorate the Pooja Thali
Girls, first of all… don't use serving tray or steel plate for such an auspicious occasion. IT'S OUT! Buy a rakhi Pooja thali from market or decorate a simple thali into beautiful tray. It will add charm to the occasion.
New New Clothes
How girls can forget to buy new attire for the occasion. Go for light floral lehengas this year and to dramatize the look, put borla maang tikka.
……….Enjoy the festival of brotherhood and love……….