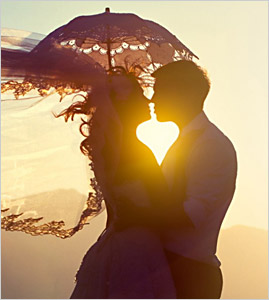 Born in a Punjabi business family, I got married at an early age of 21. This was not what I planned for myself, but going by what elders in my family believe, I was left with no choice. I wanted to study further and establish myself as a successful interior designer. I married a man, a true gentleman in every sense, as an arranged alliance. On our first night, I shared all my emotions with him, along with my aspirations. He simply said 'all your desires are my aim' and together we will accomplish it.
He supported me throughout my journey of becoming an interior designer. Neither did he stop me from going abroad to study, nor did he mind when I spent endless nights working out. He took care of our twin boys, when I was not around and that too without complaining even once. We fought over small issues, but never let those fights overcome our relationship. His selflessness, commitment and care made me love him more and more by each passing day.
Next week we are going to complete ten years of this blessed relationship and I am so excited at the thought of making it an unforgettable one for both of us. Anniversary is not just a date, it is a day to celebrate years of love, passion, sacrifice and togetherness. Those who believe in the same, should make more than just an effort to celebrate this special day in a special way. For exciting gifting ideas for your wife or husband, you can check out the gift-collection at Ferns N Petals.
Marriage is to love, forgive and grow old together.