"Cinema is the most intelligent form of art" – Satyajit Ray
Without art, no society can progress. And our society is run jointly by Men and Women. There have been many dichotomies regarding an equalized existence of Men and Women. With the flow of time, this disparity widened and now we as a nation have reached a platform where Women after being subjugated for centuries have revived their inner power to give a hardcore competition to their male counterparts.
Cinema reflects our society. Or we can say, both complement each other. Many intellectual film-makers believe that through a socially relevant cinema, one can bring a change in people's attitude. This wholesome film world is still believed to be dominated by Men where Women play their arm candy. In the past 100 years of Indian Cinema, the so-called "Women- Oriented" movies have been made in every era but the number is less for sure. The burgeoning 70's – 90's have seen most blockbusters riding on the shoulders of the larger than life Heroes. While the Women-centric movies have been the ones with low-budget, away from fancy-land, and showcased the plight and atrocities against women. But, in terms of meatier roles and changing prestige of women, the last 10 years of Cinema have been a staggering one.
We have seen some movies blooming with ideas of feminism while some simply portrayed a slice of life on screen. Some biopics celebrated the success of sport star while some narrated the courage of a queen. In that sense, one can point out that the experimental roles and characters are written for women these days. Check out some of the illustrious Bollywood Cinema made in the past decade which made the Women feel special in their own way.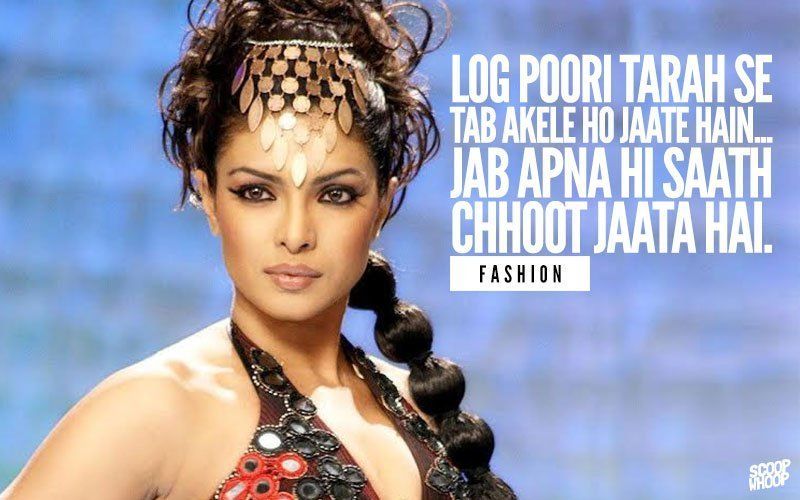 Fashion (2008)
This was a movie that focused on the rise-fall-rise of a model. It went on to win 2 National Awards for an extraordinary performance by the lead and supporting character. This year 2008 was the time when we saw the run of the mill love stories, thrillers, and sleazy potboilers raking in huge money. Amidst all these comes a hardcore Bollywood movie with lots of glamors and of course Fashion in every drop of it. It had a great script and narration which remains a favorite till today. We have seen the girl compromising for immense success; have seen the girl lost in the maze of success; and we have seen the girl literally paving the way to degradation; then we see the courage and power back that encounters the challenges for unlimited success.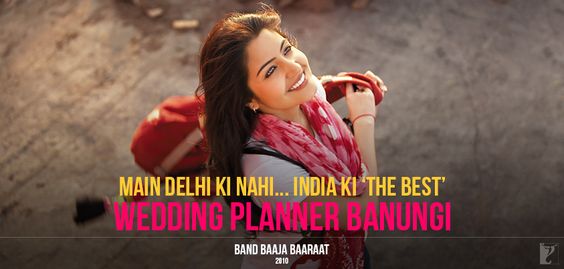 Band Baaja Baaraat (2010)
Touted to be the biggest film production company in India, Yashraj films have mostly presented us with sweet and sour love stories or at the best action flicks in recent times. This was also a love story and many of you may disagree with the fact that it is not a "Women-Oriented" movie. But the underlying fact is that never before Bollywood celebrated the business mind of a woman in such a fancy way. The story had a woman who dreams of running the most successful wedding planning company.
Many are of the view that women cannot run a business or cannot be a boss! This movie focused on that great power of a woman that if she is hell-bent on achieving something, she would accomplish it! At least, in this movie, She was not dancing around the trees but she was meeting clients to present a beautiful wedding to them.
Smart business!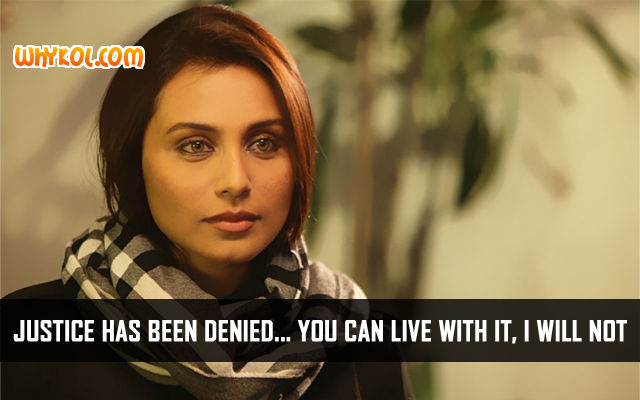 No one Killed Jessica (2011):
When you are thinking of Women-centric movies made in the past decade, you are definitely not going to miss this stellar movie! The much-hyped Jessica Lal murder case became Prime Time discussion again. The atrocity faced by the victim's family was felt again. The box office reaped great business riding on the shoulders of two powerhouse women performers. The derision of the legal procedure, the dodges in the policing so-called system, the bribery in the power circles, and the vulnerability of the common Indian – all were naked in this movie. The shameful incident that triggered normal human emotion in every Indian and the fearless journalist who made it possible is a cinematic experience that one would vividly remember. Talking of this year 2011, Bollywood presented us "Tanu Weds Manu" and "The Dirty Picture" where the women went away with the cake!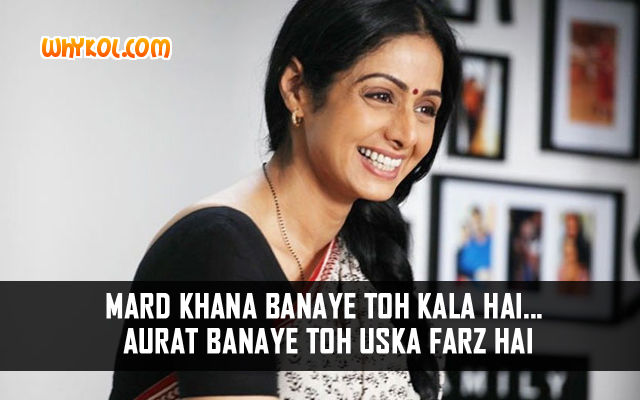 English Vinglish (2012):
Bollywood has very fewer women directors. It is a stigma that most women directors make "Art-house" cinema. Gauri Shinde broke all that and she took the middle way. This movie was not hardcore potboiler and not at all parallel. It was a simple story of a common Indian housewife who runs a small business but gets mocked by her husband for anything and everything. Not only husband, even her daughter teases her for being the coward and "Non-English" speaking docile housewife. What she does in the passage of the movie is stupendous! She goes to the USA and defies every challenge and learns English. But she never forgets her roots and still gleefully reads a Hindi newspaper.
The choice of language cannot be the benchmark to judge anyone's personality – this was the message of the movie. The reigning yesteryear superstar, Sridevi returned on celluloid and broke many norms of Bollywood. The movie ran on her able shoulders and she didn't fail to mesmerize her fans. Thereafter, many movie-makers actually understood that challenging or defying roles must be written for women and we can see the repercussions in the years after 2012. Heroine, Aiyaa, and Kahaani were other notable movies which didn't require the HERO to succeed.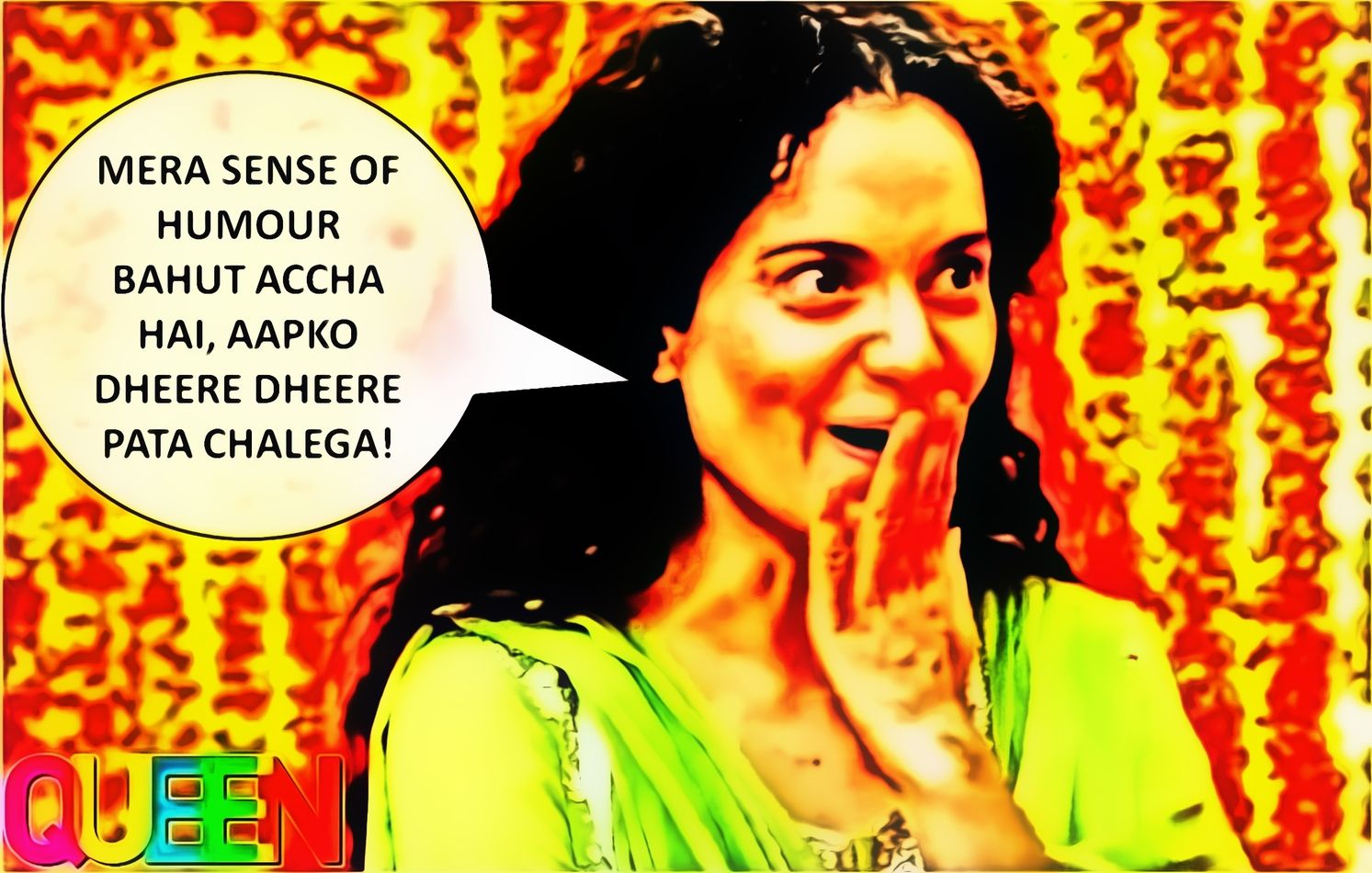 Queen (2014):
This Blog would be incomplete without the mention of Queen. IMDB rates it 8.3/10 which speaks a lot. A submissive girl whose only objective in life is to be someone's wife changes drastically when her marriage breaks. The substantial performance garnered another National Award for the lead actor. Another interesting factor of this movie was that it was made on a meager budget of 12.5 crores and earned 108 crores. The story was the HERO in whose arms the HEROINE was swinging at ease. It taught the women of our country that when your man breaks up with you, you are liberated and your life starts right there!
A popular writer wrote in a column of a daily that "every woman of our country should go for a solo trip like Queen at least once". If you love your woman, you should liberate her – this was the message for the men watching this movie! Mardaani, Hasee to Phansee, and Mary Kom were other interesting roles that women got this year.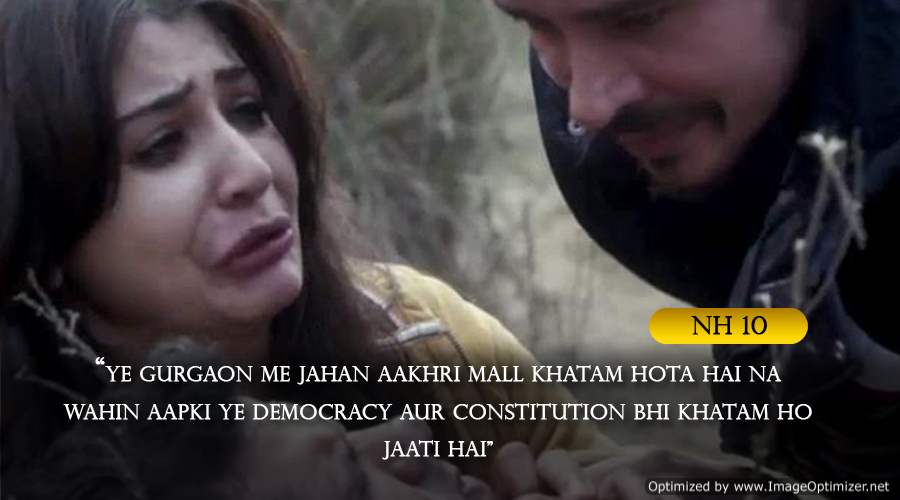 NH10 & Angry Indian Goddesses (2015):
NH10 was a brave movie backed by stellar performance. It dealt with a serious issue of honor killing and was applauded by all sections of the society. Bollywood saw a woman killing goons with a rod to take the revenge of her husband's death. A woman is no longer caged inside the home and weeping for the state of her life. But she is now valiant enough to take her own revenge. We saw something similar in Ishqiya in the year 2010 but this was bigger for its intense violence. No one actually thought that a staggering ferocity can be presented through a woman's character. But time is changing, so is our Cinema!
Angry Indian Goddesses was primarily an eye-opener for the cine-goers and for everyone else. It showcased the most important issue ever – gender equality! This was a female buddy film set in Goa. But unlike Dil Chahta Hai this was not a beer guzzling cool plot. This movie showcased two important things – one, a bond between women that crosses class system in the society and two, accepting homosexuality. A brave movie in many aspects, it celebrated the essence of a woman in the most beautiful way!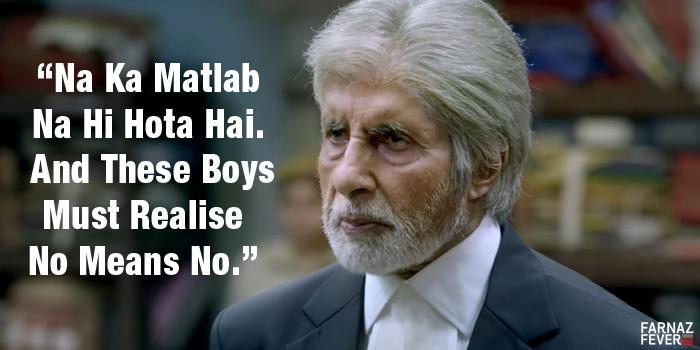 Pink & Dangal (2016):
The superstar of the millennium had to come forward to make a whole nation understand "No means No". This is a very well-written and enacted courtroom drama which Bollywood has never done before. Many simple questions were raised by this film to the society. It was a movie where women got the meatier roles but it was meant for the men population of our country who carries a patriarchal mindset. "Are you virgin?" is a question to be asked both to men and women. If there is a set time to return home for girls, it should apply to boys as well. If not, don't judge a woman's character based on that. The society must have felt uncomfortable and vulnerable both. Because come on! People are not used to so much of truth! But, it relieved the women of our world!
With Dangal, the whole country celebrated this tale of two sisters who had an unconventional father. He is the source of inspiration for making them strong wrestlers. It narrates very simply that our girls can achieve great heights of success if they get the support of their family and peers. This movie has now become a face of "women empowerment". The cherry on the top is that it earned a staggering 1000 crores worldwide!
Neerja, Parched, and Nil Battey Sannata were other three women-centric movies of this year that garnered several appreciations.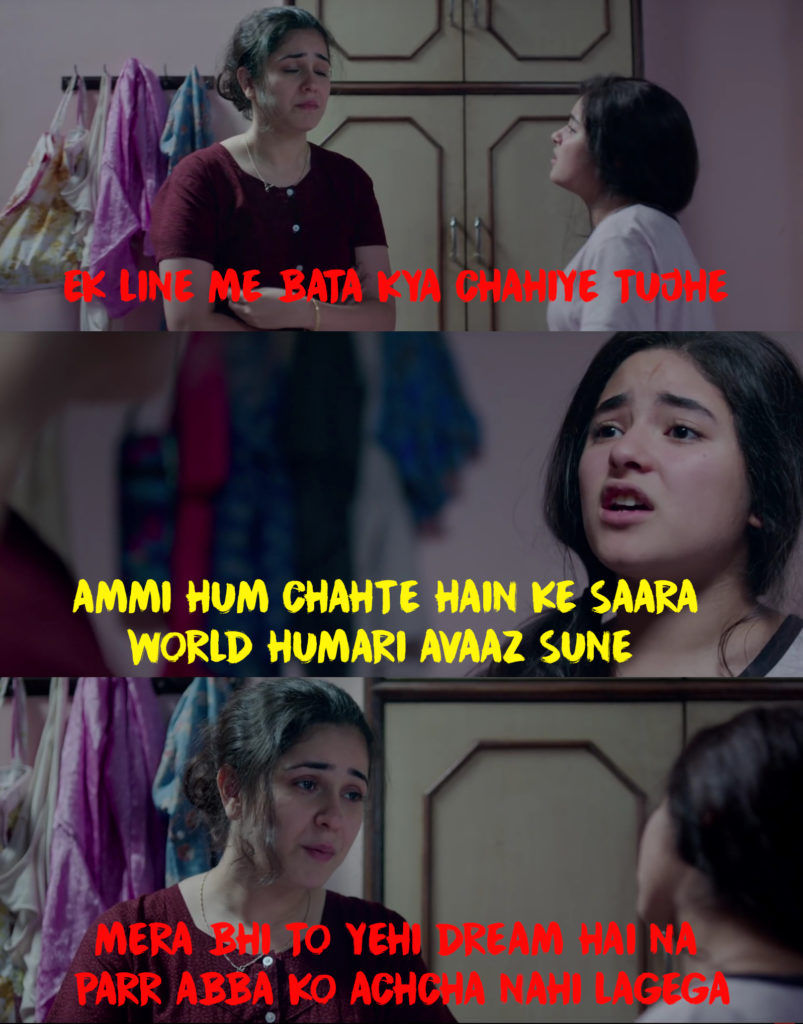 Lipstick under My Burkha & Secret Superstar (2017):
A woman director comes forward to tell a tale of 4 women from different blocks of the society. Too many unnecessary controversies surrounded the movie before the release. Disgusted by silly societal norms and guidelines, these four women lies, cheats, and steals to lead a life they feel right. The director Alankrita Shrivastava brilliantly uses the framework of Diwali to narrate us that the lives of these women may be going up in blazes, but they will go out with a bang.
A young girl aspires to become a singer but fears her demon-like father. Her father belongs to the old school patriarchy and is hell-bent to arrange her marriage. The father beats the wife and thinks that women are not meant to step outside the confines of home. In this tale, one experiences the entire gamut of emotions — joy, tears, exhilaration, and above all freedom.
Badrinath Ki Dulhaniya dealt with another aspect of women dreaming high and dowry system; Tumhari Sulu showed the plight of a normal housewife who digests harsh words from family for conducting night show in radio, and Mom dealt with the courage of a mother. All these celebrated women in various ways.
If one notices the graph, the number of good movies made with great roles and stories for women have increased. Bollywood is still the most popular means of entertainment for a bulk of the population in our country. Hope that these incessant strong portrayals of women in Bollywood would bring a new perspective to people.
More Power to You Girls….Long Live Bollywood Cinema