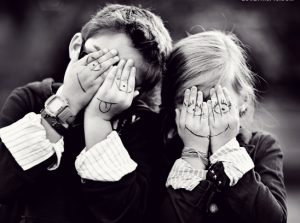 Siblings are the best companions that we all should be thankful to our parents for! We actually don't realize how beautiful it is going to be, the day a little one comes in our lives. We start to apprehend the wave of joy steadily, as we grow up and realize the worth of this priceless bond. With every passing day, we learn something new, something interesting or something we find too tough to get used to. That's the time when the bond strengthen.
Cycling
It's one of the most memorable days of our lives when we got a new bicycle. Most of you must have learnt cycling with your elder sibling (brother or sister). It is our elder brother/sister who holds us from behind and says, "keep going, I am there!". And how can we ever forget the scratched elbows, bleeding knees and the soft touch which healed every wound.
Video Games
The play station… which gave us beautiful memories. Brothers take it as their and just their property, while the sisters wait for their chance to come. The fights for the joy stick, complaints to daddy and the faces that we used to make to each other… we never realized how beautiful strokes we were adding to our picture!
Name-calling
Remember, how weird names we used to call our brother/sister by? Just after spending hours in front of the mirror and setting the hair right, the first thing that we used to hear was, "how do you manage to look so horrible every time?" You too must have kept their names which only you both know. From moti, haathi ka bachcha, bhootni and a lot more names which bring a smile on our faces while we recall them!
Having each other's back
Be it school time fights with the peers, neighbours' complaints or scolding-sessions from mom & dad, we have always helped, saved and had each other's back. We always knew that bhaiya/didi will be there with us before we even call them.
The beautiful memories of childhood, of togetherness and of a lovely siblinghood is what clouding your mind right now… we know! How about planning a surprise for your brother/sister this Raksha Bandhan?