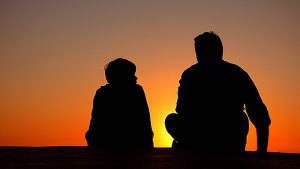 Mother's day have passed by and now it is time for your Dad to be the guest of honour, this time, we need to plan something really interesting for Dads. We all know that it is quite hard to come up with a single thought which makes Dad so special. They always have your back not only in times of success but failure too. They were always the one whom you would inform for all your secret travel trips and their nods of approval are something you always look forward to. It is always tough to shop for your Dad, hence, we have come up with great father's day gifts which will be available to you at an affordable price range. It is time to thank him for turning you from a timid girl into a bold woman.
If your Dad is the one who is always crazy about travel then it is best to either book tickets for the two of you to a special destination. A trip outside will surely push you out of your cocoon and will set the two of you totally free.
If he always likes it to be clean and smooth, you can gift him a beard trimmer which can save him from last minute cuts and complement it with shaving cream which will keep his skin hydrated.
For Dads who are more organized, it is best to go with sleek card holder which can keep all your plastic cards intact. And at the same time, you can keep all your identity proofs so that he doesn't lose them.
Your Dad has always been quite curious to try new things especially about food then it is best to introduce him with some of the finest recipes, hence, it is best to gift him a recipe book which he can refer to while cooking all by himself.
If he likes to stand out of the crowd then it is best to gift him a retro-futuristic watch which is both classy and is sure to catch several eye balls.
For a person like me, there is absolutely no celebration without a perfect bunch of father's day flowers. Several studies have revealed that flowers make people feel good. After all, Dads also deserve to feel good.