Author: Arun
It was the evening of 8th November, 2016 when the whole India was stunned by a sudden announcement of demonetization. This bold economic reform was taken by the Prime Minister of India, Mr. Narendra Modi at the television broadcast that aired at 8:15 pm. The announcement said that by the midnight of 8th November, old currency notes with the denomination values of 500 and 1000 will not be a legal tender any more. With this single move, around 86 percentage of Indian currency was reduced to not more than a waste paper.
This demonetization move created a sense of fear and panic among common people, traders and merchants in equal proportion. While a majority of the common people were happy with this strategic decision even at the cost of long queues to deposit and access cash. The business community was skeptical about the impact of this mega economic reform process due to the situation of financial cash crunch that followed with this ban on 500 and 1000 high-value denomination notes.
We bring to you a quick look into the impact of demonetization on the eCommerce industry that are catering to different segments and a wide range of global customers. Let us understand how demonetization has affected the e-commerce in the perspective of Indian economy with the help of various e-commerce players.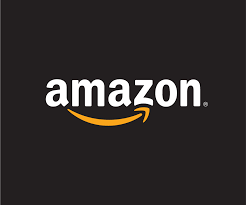 Amazon- www.amazon.in With the reduced purchasing power of the online shoppers, ecommerce businesses had their bad day in terms of getting cash transaction orders. The companies like Amazon, Flipkart, Snapdeal, Shopclues and others were although hailing the bold decision but they also admitted the impact of demonetization on cash-on-delivery (COD) orders.
This huge drop in COD orders can be best summarized with the statement of Amrish Rau, CEO of PayU India, "About 40% of COD was driven by black money according to a study done two years ago."
While Amazon India refrained from accepting cash-on-delivery orders from 9th November, 2016. The company agreed that around 70% of online shoppers in India are interested in cash-on-delivery method while purchasing a high value product. This will no doubt, lead to a decline in GMV (Gross Merchandise Value) for a short term due to the time taken by the people for adopting towards a new method of online payment. However, on a long term basis, this demonetization move will reduce the overhead costs and other such associated risks involved with the COD model.

Flipkart- www.flipkart.com Another ecommerce player, Flipkart limited the COD orders to below the value of 1000 due to this sudden announcement of demonetization. The company made it clear that it would not accept the COD payments in older 500 and 1000 currency notes prior to this economic overhaul. As per the official statement of Flipkart, "In order to enable customers to conserve smaller denomination notes for daily essential use, we are restricting COD on orders below Rs. 1000. Meanwhile, we urge our customers to opt for alternative payment modes such as card on delivery, internet banking, credit and debit cards, gift cards, and PhonePe wallet. We are also working on a slew of measures to help customers easily transition from cash to digital payments." To further boost the digital payment among its customers, Flipkart along with Snapdeal have started offering more discounts on online payments in addition of providing zero cost EMI schemes.

Snapdeal- www.snapdeal.com Snapdeal, an ecommerce rival of bigger players like Amazon and Flipkart too faced the heat of demonetization drive. The online marketplace model ecommerce company has restricted the cash transactions for buying products to Rs 2,000. In order to provide further respite to its customers, Snapdeal is offering the option to defer the cash based deliveries. In a move to encourage the digital payments on its e-commerce platform, the company is also providing a 10 percent discount while using any credit or debit card. Along with this, the subsidiary e-wallet company of Snapdeal, Freecharge has started a wallet-on-delivery option where the shoppers could easily pay through the e-wallet on product delivery with the help of a PIN number.

Ferns N Petals- www.fnp.com Among all these e-commerce players, Ferns N Petals did not show any visible impact of demonetization. This is because this flowers, gifts and cakes based ecommerce store is not dependent on COD orders. Moreover, the company has tied up with multiple digital wallets for online payments. Thus, Ferns N Petals only showed an upward growth trajectory inspite of the cash shortage due to the demonetization drive. Its business did not have any negative impact and the demonetization was actually a blessing in disguise for the company. This can be said due to the increase in online users and more focus on the digital methods of the payment while purchasing products online.
Ferns N Petals is quietly steering in the direction of growth by the use of digital technology and the vision of Pawan Gadia, CEO of online and retail wing of FNP who states, "FNP will continue to strive for customers' expectations through team work, creative offering and technology." This Gifting Company effortlessly sailed its way towards increased growth path at the time of demonetization without losing its share of revenue and sales. No doubt, the active participation of online users and the presence of digital payment platforms played a crucial role in the company's growth during these tough financial times faced by many other conventional markets.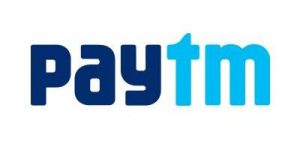 Digital wallets (Paytm, MobiKwik and others)- The shortage of cash with the common people brought the last laugh for the various digital payment companies like Paytm, MobiKwik and others in the fray. The digital payment platform, Paytm registered a growth of fivefold traffic in its customer base due to increased instances of online transactions. As per the statement of Vijay Shekhar Sharma, the CEO of Paytm," the company has revised its growth statistics to 500 million customers by 2018, which it earlier thought it could achieve by 2020." Further, he stated that "daily transactions have jumped 250%, compared to a week before. We are well ahead of five million transactions a day, which is more than the point-of-sale card sales issued by all banks and cards combined."
Similarly, another digital payment player, MobiKwik has seen 40% increase in the app downloads within less than 18 hours of this mega reform initiative of demonetization. In addition to this, the user traffic and merchant queries have risen to a tripled number which is around 35 million users. The digital payment companies are having a dream run with the demonetization move. To explain the impact of demonetization on the company, Upasana Taku, co-founder of MobiKwik said, "With this policy change, we expect a 10x impact; we expect to easily hit $10 billion in payments volume by 2017. Indian users do a trillion US dollars' worth of payments annually, of which more than 90% are in cash. We were earlier trending to process $1 billion payments by 2017."
In a nutshell….
The demonetization is a great economic step that require the full support and cooperation of the common people as well as the entire business community. The problems faced due to the prompt ban on 500 and 1000 currency notes are temporary in nature but it is a great step towards a cashless digital society. It is time to hail this big bang reform and align your businesses in a digital manner to survive the harsh climate of demonetization drive.