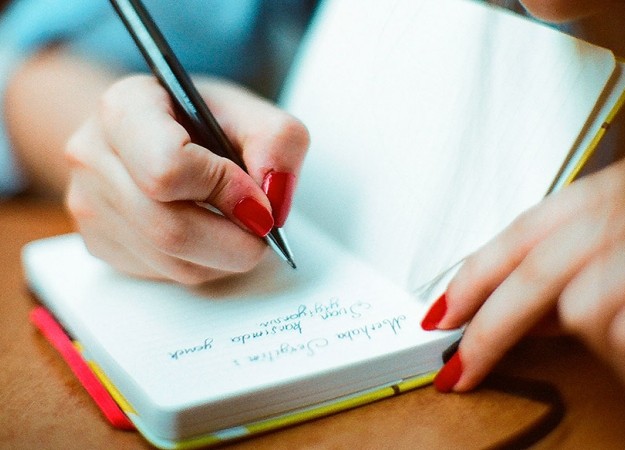 She won't be there to answer to your calls. She won't be there to open the door for you with her big and broad smile. She won't be there to cook for you when you want a lavish dish in front of you. She won't be there to ask you "how are you" when you had a big bad day. She won't be there to give you her special updates on "weather is not okay, please take care". She won't be there to bore you with her daily sensible and non-sensible talks. She won't be there to ask you in a careful manner that, "Don't worry, I am here right beside you". She won't be there with her monotonous blabbering's at odd hours of day and night. Finally, she won't be near you when you need her the most.
There must be women filled in your life whom you take for granted in various circumstances and they won't even pay heed to you if you are careless in dealing with them. Life is always meant to be awesome with like-minded people. Well! The truth is life won't always shower you with like-minded people but the thing life will always point to you is: "She is the one, grab her before she is a memorable past". We just don't understand that trick of life and go on undermining people because we think we can dominate over that person for the very truth that "they won't leave us".
But the day she leaves you, you have nothing to answer to anyone, nothing to answer for your deeds, nothing left inside your heart. You just have to face the world all alone and you will have a quenching thirst in your heart only with one question: "Why did she leave me?" You would really have no answers to all your questions and all you can do is curse yourself for that negligence.
Who is this SHE I am talking about? SHE is your mother. SHE is your sister. SHE is your fiancé. SHE is your first/second/third girlfriend. SHE is your wife. SHE is your daughter. SHE is your grandma. SHE is your caring friend. SHE is your LIFE. All these SHE's are always there to light up your life when it's dark, and brighter when everything is already right. Yes, you must be thinking that "not every time SHE is the correct one." Because you must have had an experience with one SHE which has left you desolated. That doesn't mean that you would take a revenge on every SHE you meet and greet. When one door of happiness closes, life opens up another one. So, if one SHE has broken you, there is already one SHE to tie those broken pieces together and transform you into a beautiful flower. But, it depends on your attitude towards her and what you want from your life. There are two choices lying: one, to spend a lonely life without any adventure, fun, and most importantly love; two, devote yourself to that lady totally so that there is no space for pessimism.
Another essential factor is to be truthful towards her. Whatever is in your mind you should be clear about that motive which would save her heart. Remember, SHE is a human too and not a robot. Before it's too late, embrace her with your care. If you keep on waiting for the correct time to appear in front of you, that much awaited correct time would never arrive. So, today is the day to wake up, give an amazing smile to yourself, and walk up to her with nothing but only a heart filled with love. You would never regret for that because when you return, your heart's size would surely be doubled with more love that you have received from that SHE.