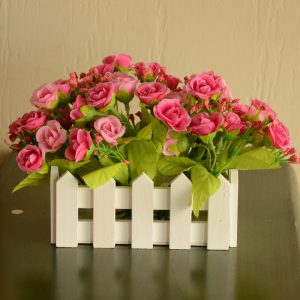 We live in a land of stories, mythology and cultural fanfare. There are a lot of days with special significance, which we celebrate. Diwali is one of the prominent festivals in Hindu culture. Colloquially known as the "festival of lights", it is celebrated on the Amavasya or no-moon night and heralds the dawn of a New Year according to the Hindu calendar. It is a grand celebration, wherein families get together, friends indulge in merry-making, light lamps and diyas as well as gorge on sweet delicacies.
As the mythology says, it is the night when Lord Rama retuned Ayodhya after completing his 14 years of exile in the jungles. Lord Rama also defeated and killed the evil king Ravana, who took away Sita by illegitimate means. So, till date, the entire country celebrates the home coming of Rama and the triumph of good over evil. Just like the 'Ayodhya-Vaasi' (people of Ayodhya), we also light up our houses with earthen lamps and glow bulbs. We also share our happiness by exchanging gifts. It is one of the most essential part of the festival.
Diwali gifting can be fun for some but puzzling for the rest. So, we have decided to ease your difficulty in choosing the perfect gift for your dear ones. When it comes to festive gifting, you can actually have a thousands of good options to choose from. Dry fruit baskets, chocolate boxes, sweets, etc. being the traditional choices, grab most of the attention in this season. If you want to experiment, you can opt for hampers which comprise of crunchy dry fruits, cookies, sweets or chocolates. There are some innovative Diwali gifts too…
The Money Plant is considered to be a lucky plant welcoming monetary gain and good fortune. It is an attractive heart-shaped and lush green foliage, which makes it a perfect plant to be used in home or offices. Gift prosperity and good fortune to your loved ones with this beautiful luscious green money plant.
Diyas are the most important element of Diwali decoration. So, here is a gift for your dear one, which is a collection of bright hued diyas. It will surely be one of the best way to say Happy Diwali. Apart from being vibrant and beautiful, they also convey the message of celebration of a pollution-free Diwali.
Nothing can ever beat the charm of a greeting card. It brings back the memories of old days. Wishing your beloved friend with this exquisite combination of almonds, sweets, greeting card and candles, will definitely be a good fun this festive season.
You must have got an idea for sharing love by now. Celebrate the festival and make it truly momentous. May the lights bring you peace, prosperity, success, health and great happiness! Happy Diwali!