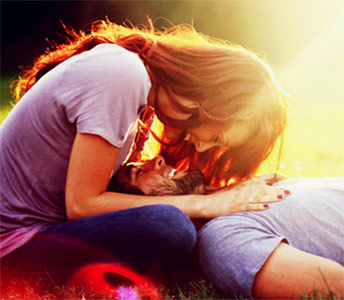 You must have been questioned many a times about your love life like 'When was the first time you had fallen in love?', 'How many times you have fallen in love till now?', 'Who is the lucky one?' and so on.
Don't worry! I am not going to ask you the same questions, rather I am going to share my own love story with you guys today.
Like any other Indian girl, I was grown up playing with barbies, reading fairy tales, and thinking about my prince charming. 16 to 18 and then 24, years passed but I never met the one who could become the answer to all the love-related questions. It was not that I was dying to meet him, but somewhere deep inside I wished that I had one.
2010 was the year when everyone was getting engaged or married and I was like 'What the hell is happening with me?'. On the evening of 23 February 2010, I was enjoying my cousin's wedding when suddenly a handsome guy of about my age called up my name. I didn't recognize him and answered 'Yes, tell me?'. He smiled at me and sweetly said 'Not you ma'am, I am calling my cousin'. I got embarrassed a bit, smiled back at him and turned back.
Being in relation with my cousin's in-laws, we met each other for next three days in different ceremonies of the most beautiful wedding. Almost every woman during that period tried to hit upon that guy and that made me insecure for no reason. On the last day, he came to me to say goodbye, complimented me that how gorgeous I looked every time and went away.
I was in love with him. But, there was nothing I could do about it. For next three weeks, his memories sweetly tortured me day and night. I was dying to see him and talk to him, but didn't know whether he felt the same for me or not. One afternoon, I was barely concentrating on a movie, when my phone rang and that same sweet voice called up my name again.
From that day onwards, we started talking all day and night and meeting whenever we got time. Though I knew that he loved me, but I waited almost six months for him to say it first and he did. On 25 August, 2010, he proposed to me on the terrace of a restaurant with a bunch of red roses, wine and chocolates. Everything was so perfect that day, the day when I found true love in him.
After three years of marriage, that day still gives me goosebumps, seriously. So, that was my short and sweet fairy tale for you. It might not be the best for you, but it is my favorite and I celebrate it every year on 25 August with a gift. You can also celebrate your own love story the way we do and as far as gifts are concerned, you don't need to look any further than Ferns N Petals.