People form some of the best memories of a birthday. The reason is the love, best wishes, and charming gifts that one receives on this day. Remember how beautifully your parents have designed your 1st, 5th, 10th, 18th, 21st birthdays. They still try to make this day a special piece of memory for you putting their best efforts. This time, make your parents feel special by showering some exceptionally beautiful gifts on them. Here is a list of some unique birthday gift idea for parents which may help you sort your surprise birthday party!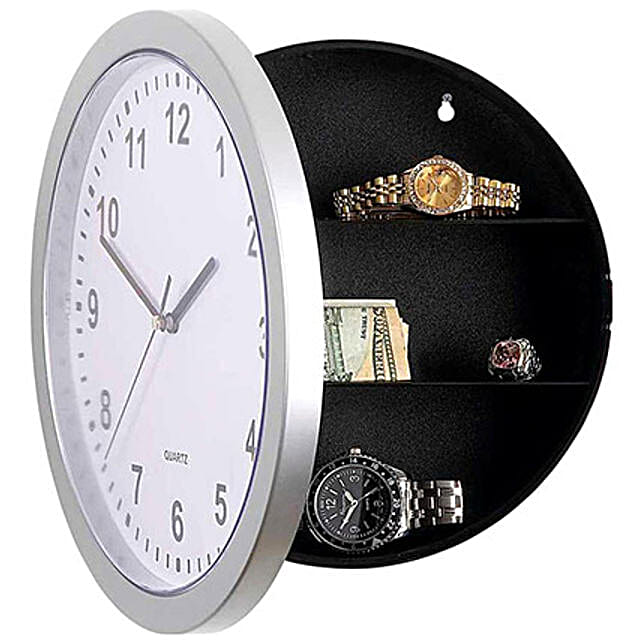 Wall Clock Hidden Safe:
Looks can be deceptive! Here is a simple and classic looking wall clock that you can get for your lovely parents to wish them on the occasion of the birthday. But there is more to this product. There is hidden space where you can keep your valuable items safely. No one would ever have an idea that this simple looking clock can hold other things!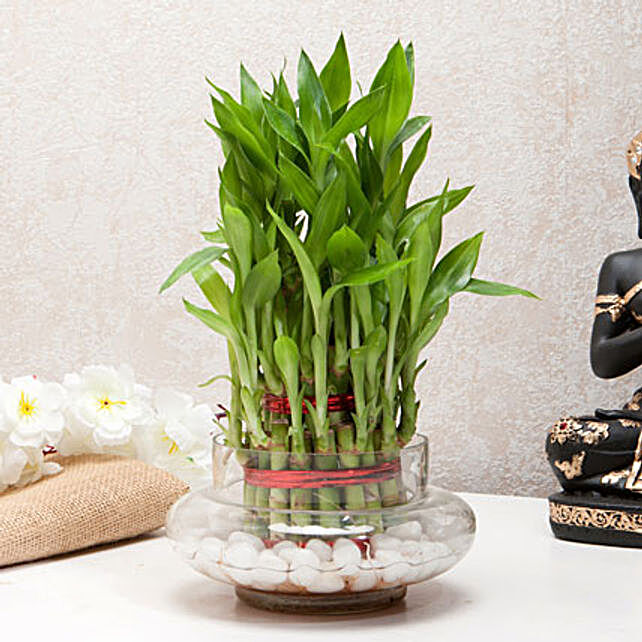 Lucky Bamboo Plant:
Over the years the popularity of lucky bamboo plants has increased. This plant plays a key role in improving the quality of life by bringing more happiness, health, wealth, and prosperity. As you want nothing but only the best things for your parents, this plant would be a great gift for their birthdays. One can keep this plant at the office desk or any corner of the home. As it requires low maintenance, one can easily grow this plant. So, don't forget to employ this birthday gift idea for parents.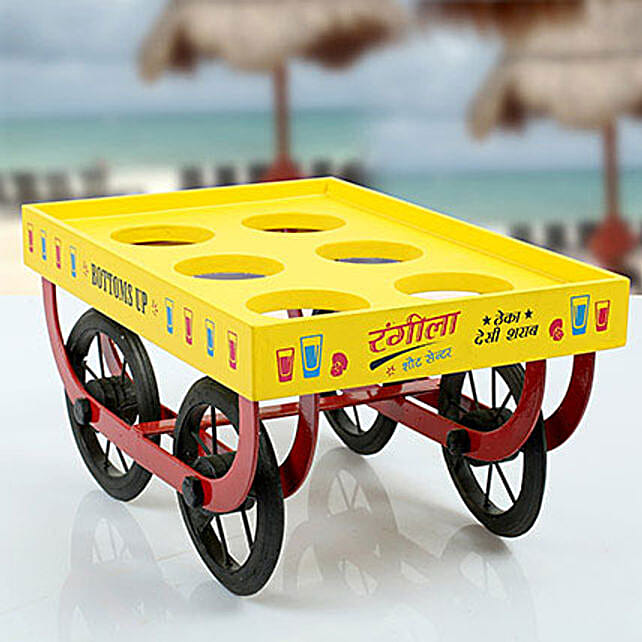 Shot Glasses Holder:
If your parents have a large group of friends who love to join them over the weekend, you can get this cool and colorful shot cart. This is one of the funky birthday gift ideas for parents. The shot glasses would be put on this cart and happiness, excitement, and thrill would be served among friends and relatives. When it is devoid of shot glasses, it would be a great home décor item!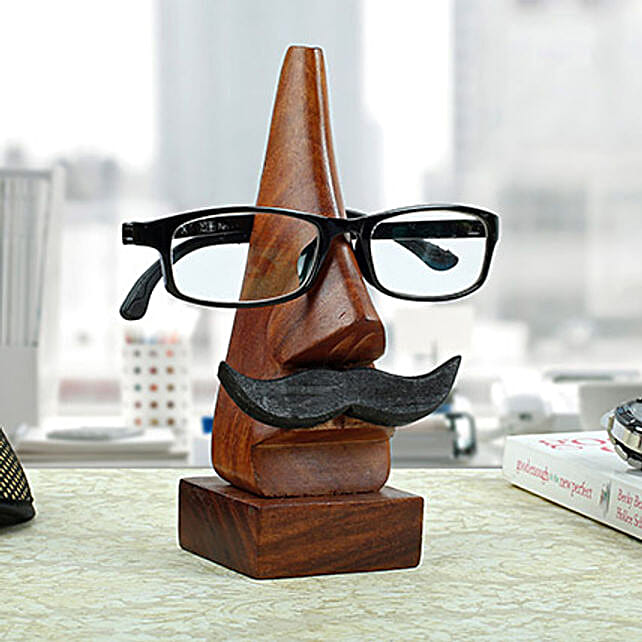 Perfect Eye-Glass Holder:
Does your mom or dad or both forget where he/she has kept her glasses every now and then? This is the right kind of birthday gift idea for parents then. This eye-glass holder resembles a human face with nose and mustache so that one can properly place the spectacles on it. One can keep it on the coffee table, bedside table, cupboard, study room table, or the drawing room table. This would also add an interesting layer to the aesthetic beauty of the room.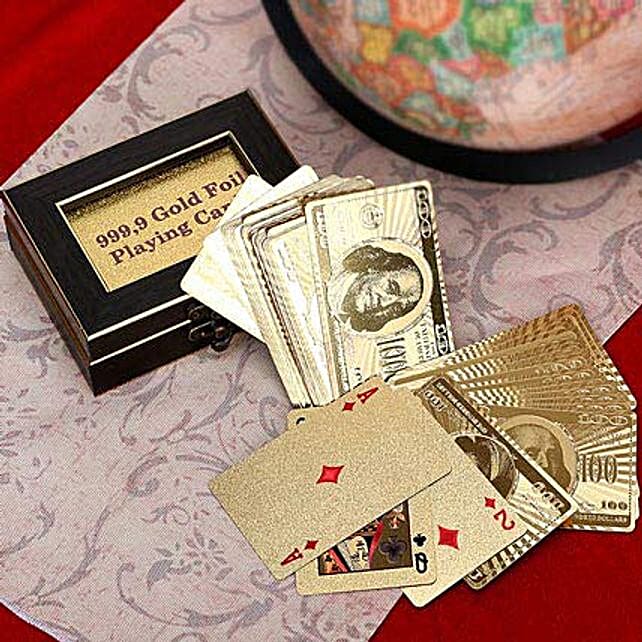 Golden Playing Cards:
If your parents are really passionate about playing cards, you can plan to get them a set of golden playing cards. Playing cards with the friends and family is a joyful experience altogether. Your parents would be really proud if you get them this thoughtful gift. The joy of playing, winning/losing, or flaunting would be really fun this time! So, buy this amazing birthday gift idea for parents and win their hearts.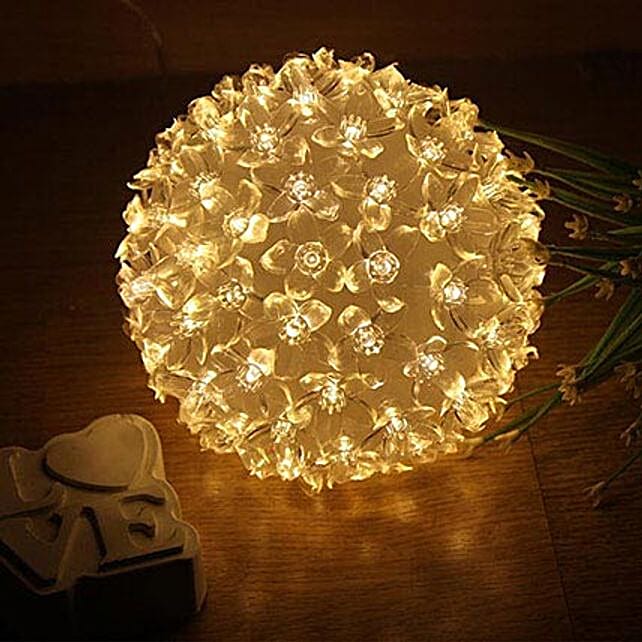 Bouquet LED Lamp:
This is actually a LED lamp that looks just like a bouquet of flowers! You got the chance to witness this life only and only for your parents and that's why greeting them on birthday with a bright gift would be really a great idea. The soothing light coming out from this lamp would sizzle up the evening birthday party. This majestic bouquet LED Lamp would also be appreciated as a home décor item.
The birthday is a lovely moment to show your love and respect towards your parents. So, check these fabulous and not-so-regular birthday gift idea for parents that are easily available on our website and you can get them delivered at any time and anywhere.