Is It Kiss Day approaching? Are you confused to decide to what to gift? And need any help? Then you will definitely receive the best help from online stores .So make a list of all the fond memories you have spent with your loved ones and send these flowers and chocolates to and we will make sure that your beloved receive this because each box of chocolate and bouquet of flowers you send you will be making them happy and falling more in love with you. You never need a reason to celebrate with your loved ones to make each moment worth living and show them how much you care for them are concerned for them.
As romantic season is around the corner we think there can be no best gift than spreading happiness .also we are assuring you of the delivery perfectly on time. The charges of these products are extremely low so anyone can afford it tension free. . Each chocolate is wrapped so beautifully that it can attract all the chocolate lovers with a blink of an eye. Now you do not need to visit foreign to get foreign chocolates we will make them available to you easily. Chocolates always had and will always be a great thing for anyone living on earth and fragrance of flowers will just mesmerise everyone. We have chocolates from Belgium and Switzerland which will definitely be liked by all our customers. In case you do not like any flavour or want us to make any sort of changes do give us your feedback and suggestions because we would always love to serve you better and improve our quality. Even if you are living in the remotest of area just place your order online and we promise that we will track you and deliver at your doorstep. Invention of these amazing ways have helped us stay connected with everyone whom we give importance in our lives so why not make complete use of these online services.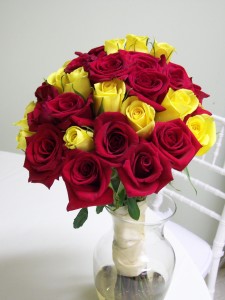 If you are still confused then you can go with our combos and it will solve all your worries so now with a bouquet of flowers a box of chocolates, doesn't it sounds great as two delights at one go .Well do visit us and give us a chance to serve you better!!By the way did you make someone smile today??