For people that are in love, every day serves as Valentine's Day. Still valentines week holds a lot of importance in the relationship span of any couple. 9th February is celebrated as chocolates day in this entire week. The unique thing about this day is unlike the other days chocolates is something common to any relationship or bond for sharing happiness. Chocolate has had an amazing history since years and has a whole different range of variety. So why not sweeten the attachment of love this valentine's by sending chocolatesto all your close ones.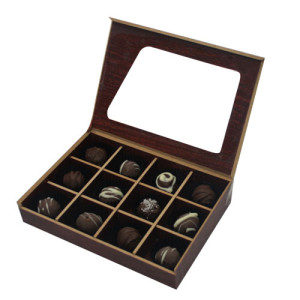 We, at Ferns N Petals provide you with our online service of sending gifts and flowers to your loved ones right at their doorstep without any difficulty. One of our best sellers from the chocolate collection is the 3 tier chocolates cake with dairy milks. You can also get all classy with elegant box of chocolates, each for every occasion. We also have specialized hampers for certain occasions which include cakes, chocolates, soft toys, flowers and a lot more. A lot of cakes and chocolate muffins are also available freshly baked for your beloved. We have our wide range of collection subdivided in various sections for your comfort.Make your loved one feel special with chocolate rose to give this special day a romantic touch. You do not even have to worry about the transportation there as our team will provide you with your orders right at your doorstep.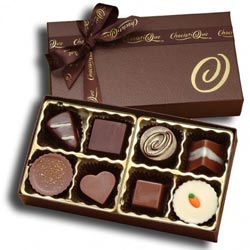 No matter how late you may get it is always the quickest when you tell it to fens and petals. Our website displays all varieties of flowers, chocolates, gifts, cakes and a lot more with attractive packing and seasonal discounts. We are famous worldwide for our efficient delivery and great customer orientated services at the most difficult places at the time specified. No more looking for a flower shop nearby with the common stuff. We, at Ferns N Petals, serve your needs at the right time always. So what are you waiting for? Pick up your phones and contact us at the nearest branch also you can log on to our completely user friendly website that is www.fnp.com and come across your best solutions. . Make your day more special with us because we, at Ferns N Petals believe in spreading happiness in little parts of life.