The sixth day of the Valentine's week and just two days before Valentine's Day is the much loved and adored Hug's day which is the perfect predecessor to the grand Valentine' s Day. It's the time to hug your partner, friends and family. Hugging is the best way to express your love and affection towards your loved ones. The best way to celebrate this day is obviously hugging everyone but what are you'll are doing?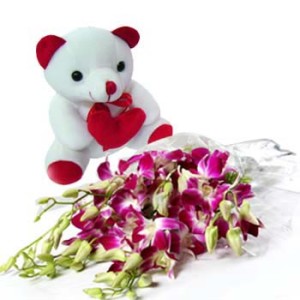 How about making Hug Day a little more special and grand this year and what better than showering your partner with gifts and flowers. Well this isn't a huge task now that we have so many online shopping websites. Guys order a bunch of flowers and watch her cheeks blushing. Teddy bears could be the best gift for hug's day as she can hug them whenever she is reminded of you. Does she have a sweet tooth, Well a box of chocolates are your best option then ,And girls guys can be very fussy but you can never go wrong with a personalized gift with a picture of the best times spent with each other. Now you can do all of this without leaving your house, laying on your couch in your very own living room. For all those people who are too lazy to go gift hunting and for all those people who have a busy schedule online shopping is your best option.
These websites have an extensive variety to offer and also have special discounts and offers for the extremely special Valentine's week; also you can compare prices on different websites and then choose whatever the best is. If your partner or family stays in a different city and you are longing for their hug you can always send those gifts and express your love. All you have to do is place an order online and your gift will be delivered whenever and wherever you want it delivered. Also sending flowers and chocolates to people in other countries is possible because online shopping websites have an extensive network. This is your perfect option so don't give it a second thought log on to one of the many online shopping websites and order the best gift for Hug Day.