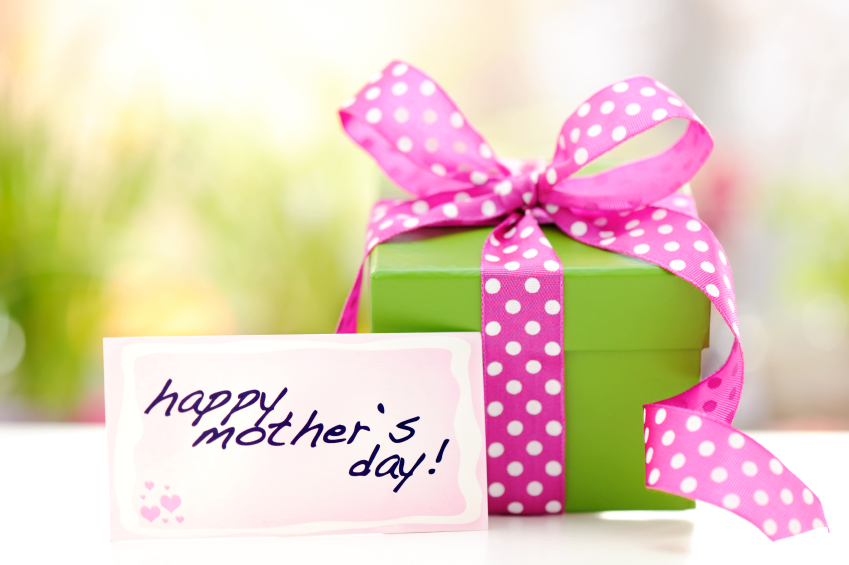 She does not have time for herself but remembers to take care of all the requirements and necessities of her family members. The contribution and efforts of a mother are not given much importance as it needs to be given and they can be truly referred as the "most under-rated dedicated employee". Yes, a mother is always 24 x 7 involved in her job of taking care of the family and is seldom off for a leave or even a half day.
The passion, zeal and sacrifice of a mother are simply unparalleled with any other human being. With all these considerations in mind, it is often hard to measure the full might and strength of a mother. To honour this extraordinary figure, here are the enlisted mother's day gift ideas that can be acknowledged for the celebration of the upcoming mother's Day on 14th May, the Second Sunday of the May.
Gifts based on the relationships- The mother's day is meant to celebrate the work and contributions of all the motherly figures in the world. On this special day, you need to send mother's day gifts to your life-giver (mother) as well as your mother-in-law. There are varieties of gift options that can be selected for gifting the beloved mother like flower bouquets, gift hampers, cakes, personalised gift items, household plants and others for the celebration of motherhood. Some of the trending mother's day gift ideas for mother and mother-in-law are as follows:
For your mother- Repay the debt of the selfless services of the mother with the help of these stunning mother's day gifts as mentioned below:
A soft warm blanket
A pack of massage oils
A trendy and sophisticated handbag
A bottle of perfume or scent
Handmade collage of old family pictures
Body wash and grooming kit
A handicraft shawl, sweater or blazer
A recipe book of exotic dishes
Designer candle holder
An under eye cream and gel
A special pendant, bracelet, earrings or other jewellery items
Elegant cutting board with a set of knives
Household plants like lucky bamboo plant, bonsai plant, basil plant, money plant and others
Eye protective sunglasses and much more to celebrate the motherhood.
For your mother-in-law- You can gift these stunning gifts to your mother-in-law for maintaining warmth in the relationships and to remain in the good books.
Personalised Casserole Dish
Spa treatment gift hamper
A featherweight Scarf
A hand printed canvas set
A set of diary and pen
Aroma candles
A beautiful breakfast tray
A box of chocolates and candies
A Power bank
An elegant wrist or pocket watch
Rosemary and Lavender bath salts
A relaxing eye mask
Hand and foot massager
A beautiful photo frame
A handmade pottery item like flower vase, bowl, plate and other items.
A pack of amazing green tea collection and a lot more to redefine the relationship with your mother-in-law.
Unique & Inexpensive Gift Ideas for Mother's Day
Gifts under the budget of INR 1000- The celebration of any occasion does not mean that you have to spend a huge amount of money to express the love and emotions towards
your mother. There are plenty of gift options that are available under the budget of Rs 1000 so that you don't end up with empty pockets after the occasion. Some of the marvellous mother's day gifts for the occasion under the above-mentioned price tag are as follows:
A piece of fine gem studded or silver jewellery in the form of the bracelet, pendant, earrings, necklaces, etc.
Coffee maker for refreshing morning coffee.
Floral bouquets for the cheerful start of the day.
A gift hamper of healthy snacks.
Designer leather accessories.
Personalised table lamps, coffee mugs, aprons, photo frames, cushions, etc.
A lucky bamboo or any other household plant.
A statue of Gods/Goddesses.
A personal care cosmetics kit, spa kit or detox kit.
Home décor items such as aroma candles, wallpaper, paintings, etc.
A yummy treat of chocolates and cakes.
Cool electronic gadgets.
A CD pack of her favourite music and a lot more.
DIY Gifts for Mother's Day, Gifts with personal emotions and Do It Yourself tips
Money can buy gifts but not necessarily the emotions involved with it. If you want to add an emotional appeal to your mother's day gifts, it is important to give them a personalised touch through some simple DIY gift ideas tips. Take a quick look below:

Offer your homemade green tea blend-If your mother loves to sip a cup of green tea instead of a coffee or normal tea, it will be a great idea to give it a unique appeal. You can prepare a homemade blend of green tea with the help of various authentic spices such as clove, black pepper, cardamom, Fenugreek and other such components as a special mother's day gift to her.
Give a refreshing twist to her hobby of gardening- Spending time with the plant's life may be the mode of a favourite pastime for several mothers. Give this hobby another shot by gifting a plant or homegrown kitchen garden to your beloved mother
as a mom's day gift that consists of small kitchen spices plants and other essential herbs. You just require small poly bags, sand, nursery plants, seeds and background base for this DIY kitchen garden.   
Gift her special photo frame- Photo frames are known to preserve and hold the old memories in a wonderful manner. For making the celebration of the motherhood a memorable affair for her, you need to design your own photo frame with a collection of best family pictures from the home album. Design it effortlessly with the help of coloured sketch pens, shining multicoloured papers, photographs, a glue and scissor.
Make a cute bracelet with old home stuff- Invest your creativity
in a wonderful manner by creating this extraordinary bracelet from the home collected stuff such as colourful beads, threads, metal bells and an old locket. This cute DIY gift will surely touch the heart of your beloved mother and will cement the mutual relationship to a new level.
Create a deck of "I love you" cards or a flip book- Expressing your emotions in a relationship is always important and when it is related to your mother, let the beloved mom know that you love her the most. In order to express your feelings and sentiments in the most scintillating manner, you need to create a deck of "I love you" cards or a fillip book for your mother. This DIY gift can be easily created with the help of easily available items such as colourful yarn threads, paper, sketch pens, a s
tencil and a metal ring.
Try out your flower vase- Creating a lovely flower vase is not some rocket science and it can be performed easily by anyone with any expert assistance of a florist. For beginning the journey in this direction, you need some bunch of colourful blooming flowers, a ceramic container/glass jar/earthen pot, water, pebbles, water and flower food.
Don't miss out the opportunity of honouring your lovely mother on the occasion of mother's day. These gifts are truly extraordinary in appeal and will be admired by your mom as a "million dollar gift" for her. So, follow these gifting ideas and shower the affection on your "one and only mother" like never before.