We often hear that when this universe was created there were only planets, stars, and nebula. The Almighty was quite impressed with the presence and contour of this Earth so he focused on introducing life here. The moment he thought of tenants for this huge apartment, he first invented plants and trees. He was in a jolly good mood and therefore painted some colorful and vibrant matter that culminated in the shape of flowers in Cretaceous period at least 180 million years ago. Just imagine the whole look of the Earth then: flowing waters, growing trees, lofty mountains, blooming flowers, and a few species of animals. But he seemed to be quite bored as there were no animated action for entertainment. This time he became anxious and thought that something is still missing which in Salman Khan's language can be summed up as: Kick nehi hai. That's most probably because an artist can ripen or become satiated only when there is appreciation for his work – this was the missing link. Therefore, the grand entry of first humans on the Earth happened whom we know in the name of Mr. Adam and Miss. Eve. With the advent of humans on this Earth, God was more than satisfied as this tenant not only lives on Earth's soil and appreciates it but also knows to take care of it, make full use of all other inventions of God. Humans were busy hunting, fishing, rubbing stones, digging earth for metals, etc. With lots of efforts at a time they were really lucky and wrote history with the invention of fire. Flowing time saw some more inventions which made this planet a better place to live in. But while differentiating the creations of God and humans, obviously God wins as he introduced those beautiful flowers, mountains, and greenery which falls short in comparison with our material needs.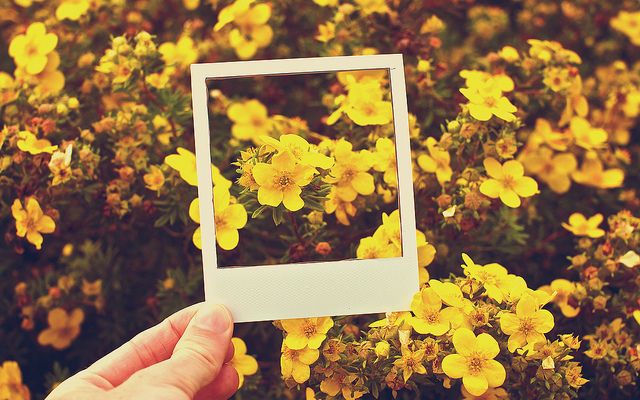 I just wonder how many inspirations and boosts for authors, poets, and artists would have not been there if there were no flowers. Wordsworth wouldn't have written a Daffodils neither would Tagore have written a The Champa Flowers. Bollywood wouldn't have mesmerized us with its singing and dancing in flower gardens. Leave all that, your first date wouldn't have remained a vivid memory without flowers.
I asked some people about the very first word that comes in their mind imagining a flower. The answers were: freshness, meadow, tenderness, joy, love, smile, freedom, peace, beauty. But I was not expecting these two answers: friendship and worship. Suddenly I realized that flowers are not only our companions on Earth, they are also our carrier of message between human-human and human-God. Let's see how these two ships (friendship and worship) sail generally:
The misunderstanding due to some harmful people had eaten up the friendship between Kanchan and Binny. After a gap of 3 years, when Kanchan saw Binny with her kid in a shopping mall from a distance, she didn't find the courage to walk up to her and greet. But later, she sent flowers to Bangalore at her residence with a sorry note. Binny found her long lost friendship flourishing again.
Sunny wakes up early in the morning and collects flowers from his garden. After bath, offers those lovely flowers to his God in his Mandir and prays for happiness and peace to prevail in his life. Happiness and peace are two very silent and continuous concepts just like the presence of God. If you believe in the existence of God, it is always with you, no matter in which form you prefer to worship. Likewise, peace and happiness also won't say Sunny "Present Sir!" Sunny has to understand and feel their presence with his wit.
If I ask you all, who is your flower, what would be the answer? Don't get confused with the question! What I intend to mean here is, who is that one person who resembles all these above mentioned nouns that are easily connected with the view of a flower? Who makes you feel fresh? Who is the tender one you know? Who always brings joy to you? Who puts an everlasting smile on your face? Who sets you free? Who shows you peace? Who brings love to you? And who is the most beautiful one you know?
Whoever they all are: aren't each of these people equivalent to a flower in your life? Of course they are. When these flowers are there in your life, you should not worry about your life's state, instead be grateful to them for their contribution to your being.
May be there are faces, who are not your friends, neither relatives, nor colleagues; may be places where you have never been; things which were never yours – still fill your small world with joy, peace, smile, and freshness. Count all those names: It can be Amitabh Bachchan, Madhuri Dixit, Kapil Sharma, Osho, Kashmir Valley, I-Phone, the local tea stall, the girl next door, etc. Thank them for being your flower for whom you are the butterfly sucking honey from its nectar. Happiness and love resides where your mind is still. When you are disposed to all these mentioned names, you yourself bloom like a smiling flower. Isn't it so?
Flowers are not only examples of beauty, peace, freshness, friendship, etc. Absorbing every situation, standing up again to welcome tomorrow is what a flower demonstrates us. A flower sustains scorching sun, merciless rain, and shivering cold, then eventually dies to be born again. And within its small span of life, fills our vacant life with what we need, thus, dedicating the whole life in happiness of others but also maintaining the beauty of the self.
Obviously, perfection is the only word that reigns my mind while thinking of a flower. Hope you all now know the flowers of your garden – keep watering your garden with love so that these flowers never leave you.