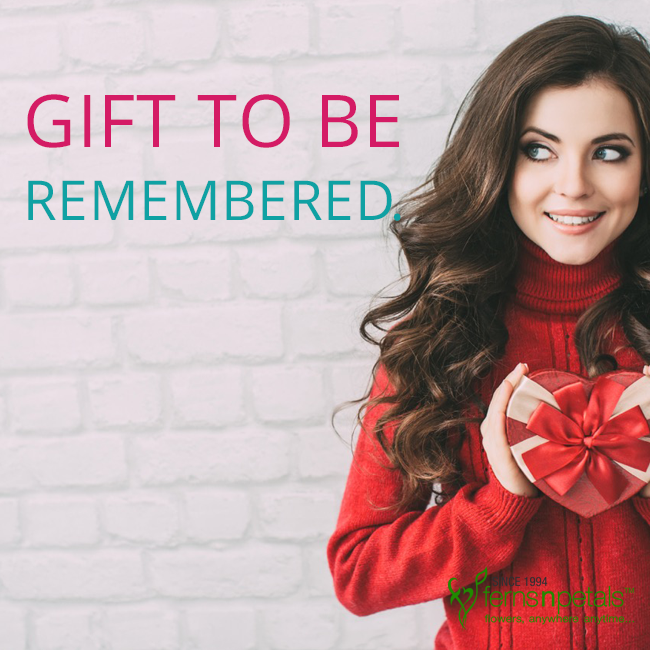 It is difficult to break the custom of gifting for any occasion or event in the present times. People irrespective of their gender, creed, finance, ethnicity and religion can't devoid themselves from the temptation of gifting their loved ones during any special occasion or moment. However, you can't keep gifting the old stuff again and again as it would lose the interest of the receiver into your gift.
Here are the latest gifting trends that can help you in making the right gift selection for your special ones. Check out the popular trends in the gifting industry that has shaken the entire definition of gifts in a short while.
Gifts that can offer an experience- Recipients like to connect with their gifts through the help of sensory abilities like see, smell, feel, listen and taste. You need to offer a gift that can fulfill any of the above criteria in an effortless manner. Some of the popular gifts in this category are flowers, teddy bears, chocolates and other such items which can be experienced by the recipient in the real manner.
Gifts that can evoke a personal connect with your recipient- If you want your gifts to be cherished for a long time; you need to go for the personalized gifts. There are various online gifting stores that can offer personalized cushions, personalized coffee mugs, personalized photo frames, personalized tote bags and other such items that can express your heartfelt emotions in a wonderful way.
Gifts that can offer something to your palate- It will be a nice idea to offer a gift hamper that consists of mouth-watering cookies, snacks and other delicacies. If your offered gift can leave an indelible imprint on the taste buds of your receiver, your task of gifting will be accomplished with clear distinction.
Gifts that can give a new look to their beauty- Good looks are on the priority list of everybody and people are busy in improving their appearance through various means. If you want your recipient to look gorgeous and beautiful always, you can offer them a gift basket that consists of personal care products, a hair grooming kit, facial kit, hair care products, detox kit and other such items.
Gifts that can help in reliving the old memories- A gift which can make a strong impact on the mind of your receiver is sure to hold a special significance. To help your recipient relive his/her old sweet memories, you can gift them a collage of pictures, an event tree, a calendar of important dates and events, a slideshow of the wonderful pictures, a video of the old memories and other such presents. All these thought provoking gifts will surely be admired by the recipient for a long time.
Gifts that can add a style statement- Who would not love to look stylish and be a trend setter among the crowd? I don't expect anyone with an answer "No". If you want to add a style element to your loved ones, gift them a pair of beautiful earrings, a lovely pendant/bracelet/ring, leather accessories, hair pins, dress and other stocks of such items.
Gifts that can offer them good health- Expressing care about your special ones through a gift can go a long way in cementing your place into the hearts of your loved ones. To offer them good health and well-being, you can gift them a basket of dry fruits, a gift hamper of fruits, a pack of fruit juices and health drinks, a collection of green tea, a gift hamper of healthy snacks, blood pressure monitoring kit, and others.
Gifts that can offer them comfort- Why not gift your friends, family members and relatives something that can offer them ultimate comfort? Yes, if your gift can provide a little comfort to the exhausted recipient, it will be a great treasure for them. Some of the gifts that can fulfill this crucial task are massage kit, soft cushions, a spa kit comprising of aroma oils, video CD of meditation/yoga, a pack of audio CDs with soothing music and much more.
Gifts that can bring good luck and fortune- We all want the good fortune, perfect health and prosperity into the lives of our loved ones. However, this might not be the case in the real sense. In order to offer good luck to your recipient, you need to provide them good luck plants (lucky bamboo plant, money plant, the basil plant, bonsai plant, etc), a statue of Gods and Goddesses, Feng Shui elements and other such gifts.
Gifts that can convey the tender emotions of love and care- There are certain emotions of tenderness, care and love towards a baby which are different from the normal emotions. If you want to gift something to the new born baby, you can provide a gift hamper consisting of baby care products, cute toys, healthy milk foods and cereals, soft teddy toys, baby walker and a lot more.
So, stop your wild hunt for a perfect gift for your loved ones and choose the appropriate gift based on the latest gifting trends. These are some of the various categories that can easily resonate with the various purposes of the gifts, personality type of the recipient, the personal requirements of the receiver and other such components. Express the emotions in a fascinating way with the help of gift items for your special ones.