In a workplace and office environment it is very important one gets to feel accepted and appreciated for their contribution. The most important played here is that of seniors who have already been working there for some time and are familiar with the happenings and the way how things are supposed to go. Â There is nothing more precious than having someone to have a watch over you and always make you precious to live on this earth. We must always feel grateful for our colleagues and must in return sometimes show respect for what they are doing for us. This is very important and makes them happy even. At certain times we should our love by present those things on a few special occasions and Christmas.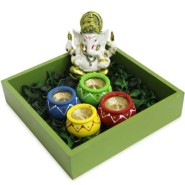 Ferns and petals having the most important outlook of providing immense joy .As we were established in 1994 and growing since then from all of your love making each moment of our special ones the happiest and feeding on your appreciation we stand here for you having he most vide variety of gifts ranging from the smallest to the even the heaviest and delivering them with the right smiles. As you know we have a great opportunity of the best offer vouchers and unbelievable discounts on prices so irresistible that you won't stop hitting the buy button and we these gifts will reach you beloved their smiles will be the priceless ones as they will thin about you as their most special ones.
So what are you waiting for?
Here we are as always ready at your service and you can make it happen by logging on to www.fnp.com or even a better and faster way is to call us on +91 92124 22000 we will be at your doorsteps with all the happiness you ever wanted at that right moment. Making it sure that the ones who are the closest to you may get the best joys of their life and that also from you, how better can it get? Also we have exciting offers and discounts for this festive season for you people out there. So be our guests gives us an opportunity to serve you with little token of love because we, at Ferns N Petals understand the value of togetherness in this festive season and make sure they turn out to be more special.