Pongal is a festival celebrated in the southern state of Tamil Nadu, it is one of the beautiful festivals of the state. It is a festival which is celebrated on the first harvest of the farmers. The farmers celebrate along with the entire city. People make sweets and dress in new clothes. They spend their day doing puja, thanking god and spend quality time with their friends and family. Pongal festival is a very famous and a very enlightening festival. People enjoy and spend time with each other. This is the time when you can spread happiness all around because the environment is all perfect for giving gifts and sweets to people and make them feel good.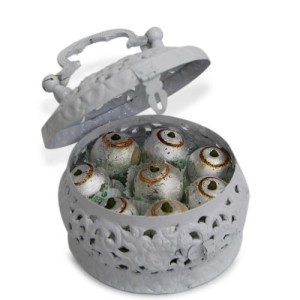 Ferns N Petals is here to here so that you can express your heart out to the people you love and care for. We have a wide variety of gift articles which will be loved by your friends and family. All you need to do is visit the nearest store of Ferns N Petals and place your order, which will be delivered to the given address in no time. be it any occasion, we are ready to provide you our service with our best compliments. Flowers are the best tools through which you can show people how you feel, there are different coloured flowers for different occasions so you can choose from the wide collection of flowers available at Ferns N Petals and bring a sweet smile on the faces of people you love.
It's not necessary to get gifts only for others, you can even gift yourself. You deserve to be gifted! So buy anything you like and anything which will make you happy, after all charity begins at home! If you are happy and positive then you will try to make others happy and cheerful. Don't think too much, this is an amazing opportunity which will not only make people happy but also strengthen your bonds and keep your relation long lasting. Small things make big differences. This is a very little thing but will have an everlasting effect.
Ferns N Petals is always at your doorstep to help you celebrate the most special moments of your life. We have all types of birthday cakes for your loving friends and family. . It's on these special days when we actually take out time from our busy lives and express ourselves to our friends and show them how much we care and love them. So why wait, when we can do so much with so little efforts!