Author: Rima Ghosh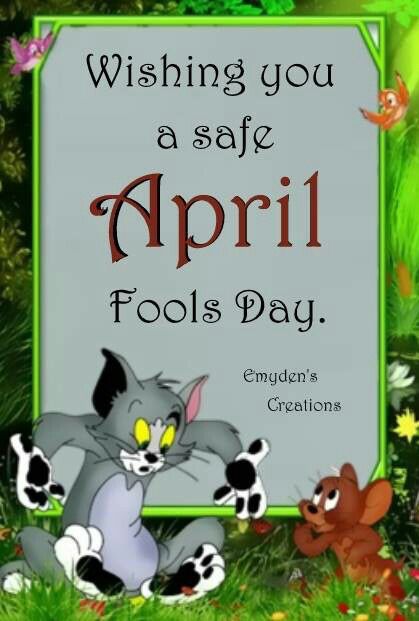 Playing a prank or tricking someone to believe something false is taught as bad habits to us since childhood. But only for a day on 1st April we all are given that freedom to be as cunning as possible and make the friends and family members witness our witty brain. No one clearly knows the exact reason of celebrating April Fool's Day but everyone plans something special to harass dear friends and siblings. Some people scare us with their plan while some make us laugh – but in all, for this day, let's all forget any worry of punishment and prank on each other playfully. The most important thing to keep in mind is that your plan of prank should not lead to anyone's loss or heartbreak.
Here are some prank ideas that you can use to harass and embarrass your close friends and also get irritated in return.
Sisters are sometimes very irritating! They would leave no chance to irk you. My sister has this habit of entering the washroom and planning not to come out ever. She can spend hours bathing and pampering herself. For all those who have this kind of sister, use a nail polish and apply it on her soap and dry it up before putting it back. Make sure you hide other bathing shampoos, liquid body soaps, shower gels, and other soap bars. You would see her coming out of washroom frustrated in 15-20 minutes because the soap won't produce any lather at all.
That friend of yours who constantly messages people must be taught a lesson. On this 1st April, make sure all the contacts in his/her phone are shuffled. It would be really fun when you change your name on his phone to his girlfriends and vice-versa.
Put few drops of food colour onto someone's toothpaste and make their pearl white smile a colourful one literally! This is going to be really fun.
The paper cups near the water cooler and coffee machine at the workplace can be poked with a needle. See everyone in your office go mad with this simple task.
There are sensor bath mats available in the market that are white in colour and when you step over it the footprints show blood red colour. People are sure to get horrified and confused at the same time. Their feet are not cut, so from where that blood came out?
Roommates are blessing if you get a right one and a curse if they are crude. We share a good bond with them because suddenly we find a friend in that person. In rise and fall, this roommate remains by our side. But on 1st April, even that person cannot be spared – right? Replace whisked egg yolk in the bottle of shampoo your roommate uses and see the fun.
Who doesn't love to have a bite of Oreo biscuits while enjoying a conversation! Take out that vanilla cream from each set of Oreo biscuit and replace with anything you want. Toothpaste, chewing gum, boiled and mashed potato or rice, and paneer pieces cut in round shape can be used. It would give your friends and relatives a shock that how can the taste of Oreo change overnight!
Want to play a prank on your mom or aunt. Just walk into the kitchen at midnight and shuffle the spices and see the fun at dining table the next day. They know where coriander powder is and without checking it they would empty dry mango powder in food. It is really going to be a fun ride.
Take a round sponge and decorate it with cake frosting, sprinklers, and chocolate chips. See the fun people have while trying to get a piece of it.
Have a smoker friend? And you want to make him/her believe that smoking should be stopped right now or he may be paralysed slowly? Then, you have to dip the tips of the cigarettes in Orajel and their lips would go numb. Playing this prank would make that friend believe cigarette smoking can be confusing as hell!
Have fun this April Fool's Day!