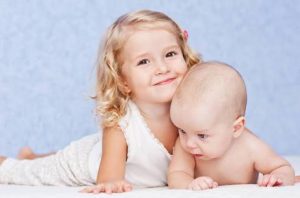 Once upon a time in a remote village of India belonging to Muthi, Jammu & Kashmir, lived a family of five people. Father, Mr. Pushkar Nath, mother, Mrs. Beena Nath, daughter Raksha Nath, son Bandhan Nath, and grandpa Mr. Omkar Nath. Pushkar works in PWD office, a job that his father also did for years. They had very minimal demands from life and maximum fun out of it.
The morning starts with the smell of aromatic Kahwa and crunchy bakery kulchas. This family actually migrated from Pakistan in that tumultuous period when the map of our independent country was still under maintenance. So Raksha and Bandhan have grown up listening to soulful stories of migration from Pakistan to India. Once Raksha asked her grandpa, "can't we go back and settle there?" Her grandpa had no answer because a little girl won't understand the simple complexities of map and border, religion and politics. So, her grandpa just swayed the topic saying that "our home there was burnt down and therefore we won't have any place for shelter, so we cannot go". She was satisfied with the answer but only for a while.
Through books and TV she read and saw some of the places in Pakistan and started researching more on it. Internet helped her to know the people and culture of Pakistan and she could hardly draw any difference between India and Pakistan. She formed a pen friendship with a boy of her age from Lahore, Pakistan and they used to write letters to each other about the fun, adventure, academics, history, festivals of each other. And the friendship grew. But one day Police came to inquire about this little girl. Everyone in the house were terrified. Police kept on asking about the reason behind writing letters to each other. No one knows if Lahore Police of Pakistan is also doing the same with Riyaz or not. But Raksha was seriously terrified because she would be questioned for writing personal letters was unknown to her. She wept and Bandhan was constantly weeping with her and at the same time promised her thatnwhen he grows up he would take Raksha to Lahore.
Police here kept a track of this family very well. Where they go, whom they meet, how they talk, how they react, and when they wake up and go to bed – was all that Police had to know for establishing any terrorist connection. But they understood that this is a simple and innocent family just like the blooming flowers of Kashmir Valley and had nothing to do with any evil deed. What bothered Police in the letter that Raksha wrote to Riyaz was the nitty-gritty details of the Red Fort, Khajuraho Temple, and Golden Temple. They feared that if this kind of letter falls prey in any wrong person's hand, they can destroy these beautiful architectures just like The Taj incident of 26.11.2008.
Riyaz wanted to send a friendship band to Raksha and Raksha wanted to send rakhi online to Pakistan to mark their friendship. But they cannot communicate through letters now as they are barred from writing to each other. Bandhan now reads every letter of Riyaz to Raksha every night before falling asleep. The whole family also goes to sleep to wake up to a morning when there would be no borders to define love, friendship, and brotherhood.
After a long time two people woke up to the call of nostalgia by taking pen and paper and tried to ameliorate the animosity, but another paperwork called political map didn't let them do it. Can never a Raksha of our country complete the tie of brotherhood, friendship, and love with a new found Bandhan in Riyaz of Pakistan?