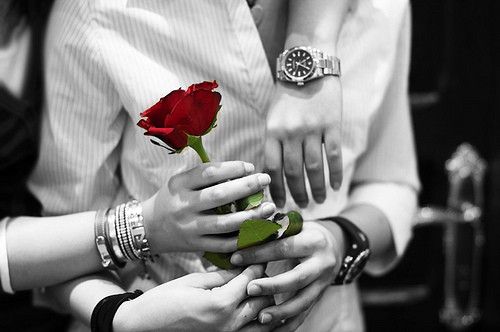 Feeling lost is probably the most underrated feeling in the world. People who hate monotony find themselves in this scenario more than anyone else. That was the case with Anand as well. Waking up and going to college was just a day like any other. He wanted to zone out of the responsibilities of classes and intern-ships. But today was different, among the usual faces of college goers, he saw this beautiful face. No matter how hard he tried to look away, he couldn't. This face demanded all his attention. He immediately went over to the girl and introduced himself. The everyday meeting later transformed into something special.
And the day Anand had asked for Renu's hand, he still remembers how it was raining. The translucent raindrops had added the shimmery effects that could be reflected in Renu's eyes. The moment she had said yes, Renu felt like she was floating in the air. Anand's hand still clutched the bouquet of red roses as he took her hand and slid the diamond ring.
It was that special day that opened the doorway to their wedding day. Walking hand in hand and completing the rituals seemed like a dream come true. They had been together for five years now but the butterflies they felt for each other hadn't evolved into caterpillars. The sudden influx of emotions still overcame them when they saw each other. The diamond ring and most importantly the red roses remained even at their wedding. Red roses had somehow become symbolic of their relationship. A thorny plant with the most beautiful flower.
Everyone had believed that the madness that engulfed them would soon wear out. But with every passing year, their house was lit up with the most gorgeous red roses. No matter what happened, they never ceased to surprise each other with a bouquet of red roses. Although another gift always accompanied the red roses, the beauty of them was always subdued by the roses. And just like that, the garden of their love always bloomed with the fragments of fragrant red roses.