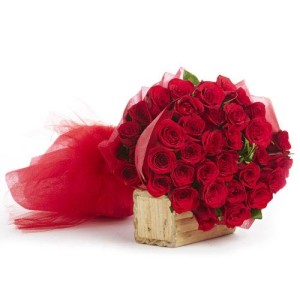 Flowers have always been a source of inspiration and joy and thousands of enthusiasts flock to events such as the Chelsea Flower Show. But even keen horticulturalists and avid gardeners might be unaware of the important role of flowers in promoting harmony in mind and spirit as well as in body. Flowers to Chennai will cement your relationships. Send flowers to Chennai from the comfort of your home.
They ease emotional distress, boost self confidence, raise energy levels, increase immunity to diseases and enrich relationships.
The concept of flower remedies as effective healers was discovered by the ancient people thousands of years ago. It was found that when they sipped dew from flower petals warmed by he early morning sun it had an incredible lifting effect on their sensibilities.
Flowers have the power to express your feelings more eloquently than speech. This makes them an apt choice for anniversaries, birthdays, graduations, Father's Day mother's day and almost any other occasions.
Flowers speak a language of their own that becomes apparent to the receiver. The online stores have recognized the value of flowers and organized them to be sold in bunches, bouquets, flower baskets, and flowers in a vase.
Flowers by birthday month are a very popular choice. Here is a selection of birthday flowers ;
January- carnations
February – Violet/Iris
March – daffodil
April- Sweat Pea /Daisy
May-Lily
June –Rose
July- Larkspur/Delphinium
August – gladioli
September- aster
October- marigold
November- Chrysanthemum
December- Poinsettia.
Send birthday flowers according to birth month if you can. Choose from an assortment of chrysanthemums, stargazer lilies, roses, daffodils, gladioli, carnations, birds of paradise, orchids and tube roses. Each bouquet is special and tells the story of your love. Convey the nuances of expression of your emotions with a selection of the very best flowers which are available online.
With a swift and efficient domestic and international delivery system, the flowers will go in for a same day or next day delivery. The blooms will be delivered in a freshly picked condition and are sure to please your loved ones. The online stores source their blooms from around the world and therefore even the rarest of flowers are available to you at all times of the year.
Flower combos come with the choicest of cakes, teddies, sweets, dry fruits, chocolates, greeting cards, gift voucher, flowers by number, and flowers in a vase and basket arrangements. Intersperse your selection of flowers with personalized notes and chocolates and make them even more special
Flowers are also sent according to city. The Chennai special has a dazzling selection of flowers that are apt for all occasions. Flowers to Chennai exude the love and consideration that goes into choosing them. Send flowers to Chennai and let your loved ones experience the power of flowers.