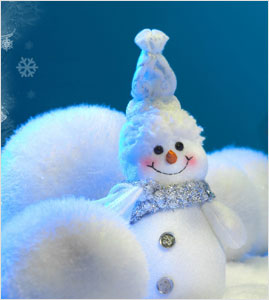 New years in Mumbai is a glorious affair. The city celebrates the New Year with verve and passion and a joie de vivre that is infectious. To complement this spirit of festivity, the online stores have come up with an array of joyous gifts that capture the spirit of the New Year.
You can 'ring in the new and ring out the old 'with a rich and diverse selection of the very best in gifting. Send New Year gifts to Mumbai from the comfort of your home. The online gifting service is convenient and diverse and has something there for everyone.
New Year flowers are a classic gift which is an integral part of New Year festivities. The flowers that you buy from the online stores are sourced from around the globe and are always in season. These flowers include new year roses, flower bunches, glass vase arrangements , basket arrangements, unique flower hamper, flowers with cakes, chocolates, soft toys, sweets and card.
New Year cakes come in a delightful and thrilling variety. They come in the regular and eggless forms. Choose from special shape cakes, designer cakes, dry cakes and cookies, chocolate cakes, and cheese cakes.
New Year gifts straddle the Buddha gifts, gourmet gifts, sun sign gifts, toys and games, perfumes, greeting cards, gift hampers, sweets and dry fruits.
Chocolates are a must have for the occasion of Valentine's Day. There are a wide array of luxury chocolates, personalized chocolates, chocolate bouquet and love chocolates.
Plants symbolize new beginnings and certain plants bring good luck. You can choose from bamboo arrangements, potted plants, exotic plants, good luck plants and more. These eco friendly plants make ideal gifts for the Mumbai apartment living.
Personalized gifts underscore the intimacy of your relationship. They carry the stamp of individuality of the receiver and show the thoughtfulness of the sender. Personalized gifts consist of photo gifts, cushions, mugs caricatures and more.
Gifts for her are sure to grab your attention. They consist of fashion accessories, green gifts, spa hampers, cosmetics and perfumes, home décor, love and emotions, personalized gifts, sunglasses, perfumes, designer bags, jewelry women's apparel and the Buddha collection.
Gifts for him complement his masculinity. They include green gifts, spa gifts, bar gifts, personalized gifts, sunglasses, perfumes, Exotica ties, Experience gifts, sun sign gifts and books.
Gifts for kids are the most important category. They consist of soft toys, chocolates, personalized gifts, toys and games and cushions.
The swift and efficient delivery system of the online store is dedicated to making your valentine's day the very best you have ever had. So go ahead and send New Year's gifts to Mumbai from the sanctity of your home or office.