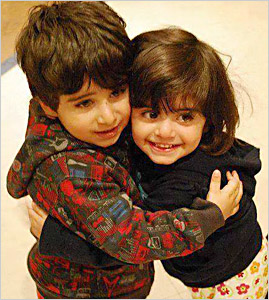 I, Rahul, was the only child to my parents and I kind of started liking it until I got introduced to my new sister.
I was six years old, when mom and dad brought home a girl, nearly of my age, saying that she is my sister. I was so confused because I always thought that new sisters-brothers come in a form of a baby. From sharing my room and books to my mom's hugs and kisses, she was becoming a darling to my parents and that was becoming something unacceptable to me.
She got admitted to the same class as mine and started sharing my friends. She was better than me in studies and in almost every other thing, we could do at that age. I was jealous of her, I could not treat her as my sister.
One day, she came to me and shared her life before coming into our lives. She lived in an orphanage, where she never had much of toys, clothes and books. She told me that how much she wished for living in her own home, with her parents and brother. She was very happy to have us as her new family and that was the first day when I also felt the same.
We grew up together, played, fought, and helped each other and shared everything we could. I realized that she was a precious gift to me, she was my sister.
Isn't it how all of us feel about our sisters? Actually, this relationship is something that we cannot even describe in words. On this Bhai Dooj, tell them what they mean to you through a gift, as amazing as she is. For interesting gifting ideas for your sisters, you can browse at Ferns N Petals and make this day a memorable one them.