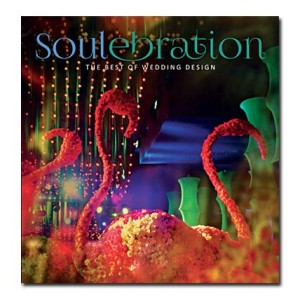 FNP's newly launched wedding coffee book – the Soulebration book has taken audiences by storm. The first coffee table wedding book was launched by HH Shriji Arvind Singh Mewar at the annual wedding fraternity meet. The book is an incredible collection of images, ideas and inspirations for creating unforgettable events such as an anniversary, wedding or birthday. It is a guide to bringing diverse elements together to create an amazing personal environment. The book showcases extraordinary flowers.
Prospective couples and designers often scout for special designs for wedding ceremonies which are unique eye-catching and exclusive. Ferns N Petal's new wedding coffee book is an amazing book with an entire section on traditional and classic wedding ceremonies. Soulebration gives the wedding design experience of Indian classic tradition in ceremonies to the reader. The book moves from a historical perspective of tradition to contemporary ceremony cultures. So you can now get ready to make your wedding the most cherished moment in your entire life.
Soulebration is a collection of fine wedding décor memoirs. It is the first of its kind in the history of Indian wedding industry. The storytelling begins with vintage marigolds and moves forward to modern day orchids through an assortment of majestic images. The regal history of FNP weddings enfolds and thrills the reader. It showcases the evolution of wedding design in all its glorious forms over the last 20 years. The book also examines the classic Indian traditions of the wedding ceremonies. Enclosed within its glossy pages is a remarkable repertoire of bespoke décor embellishments as well as the most conventional designs. The book is a reader's delight and gives you an invaluable insight into the Indian wedding ceremony. The book inspires prospective couples and wedding designers alike.
This wedding coffee book will have a wide appeal in the NRI Indian community who wish to host a traditional Indian wedding. The Soulebration book serves as a guide to those who want to be well versed with the traditional Indian wedding ceremony and make it an unforgettable event.