Flowers are one of the most beautiful creations of the God that can effortlessly grab the attention of the people around them. They are the amazing constituent of the Mother Nature that brings cheerfulness, happiness and positivity for the receiver. Summers are approaching near and all those people who are interested in the gardening activities are asking one of the biggest questions. What flowers to grow during the scorching heat of the summers?
Well, the answer to the above question lies in this detailed blog that brings the information about all the flowers that needs to be grown in summers. Check out the blog for the useful information.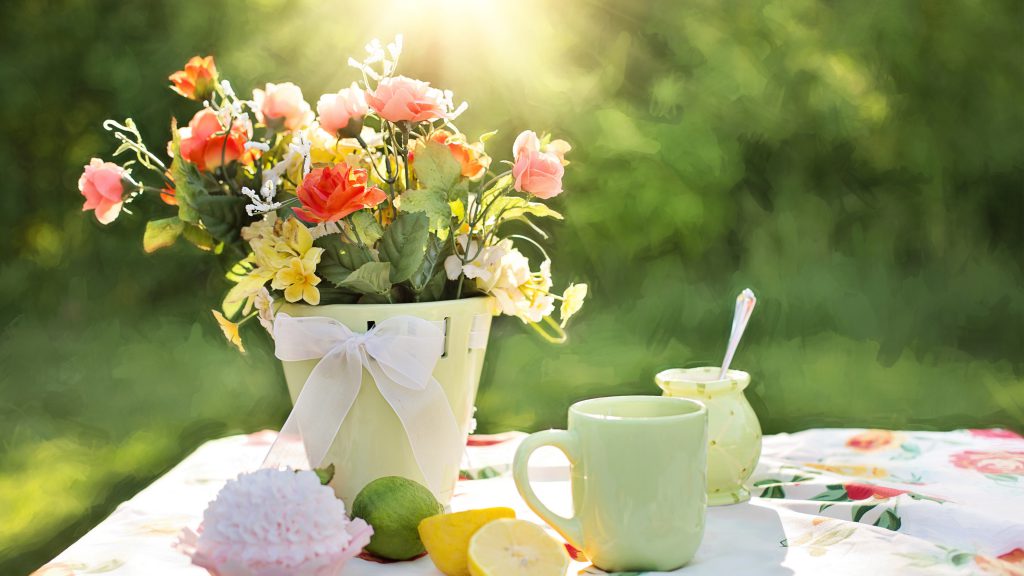 Blanket Flower- Blanket flower or the gaillardia is a perennial flower that can grow easily in drought and hot regions consisting of poor soil. It comes in red, gold or brown colour with a width of 3-inch and has a short life span.
Lilies- The elegant flower of lily can effortlessly survive in extreme weather conditions. The flower has a unique way of preventing the loss of excess moisture by letting its leaves dry up while keeping the main bulb of the flower alive.
Perennial Hibiscus- It is also known as rose-mallow and swamp hibiscus belonging to the flower community of the Eastern and Southern region. These red, pink or white flowers can go up to size that can be around 2 to 8 feet high.
Gloriosa Daisy- The flower is commonly called Black Eyed Susan consisting of yellow to orange petals with a deep brown to black centre. Gloriosa Daisy thrives well in hot climates and grows up to a height of 3.5 feet.
Marigold- They are meant to add colour and fragrance to any garden. With colours ranging from light yellow to golden brown, it has found its use in religious and medicinal areas. The extract from the flower is also used as a food colouring agent and also helps in keeping the pests away.
Veronica- With a spike of 7 inches, these flowers bloom over the 12 to 24-inch plants with flower colours in the red or blue hues. The flowering plant prefers the sun in the Northern hemisphere but likes a bit of shade in the Southern hemisphere regions.
Dahlia- There are multiple varieties of dahlias that arrive in multiple colours and sizes. The flower consists of symmetrical bright coloured petals that grow with different types of nutritional requirements.
Coreopsis- The speciality of this flower is that it can effortlessly grow in warm climates and without much care from the person involved in the gardening activities.
Roses- A flower known to boost the romantic and love sentiments is easily available in summers. With a little care and attention, the flowers can keep blooming throughout the season.
Yarrow- It is one of the best flowering plants for the summer. The plant can easily adapt to all other weather conditions with minimum care requirements.
Beardtongue- The semi-cone and partly tube-shaped flower is originally known as beardtongues or snapdragon and fits as a perfect summer flowering plant. They grow in masses but require considerable spacing in order to avoid crowding.
Sunflower- With the ability to bear extreme summer temperatures, it can easily sprawl along your garden. You need to stop overwatering the plant as it can weaken the support of plant from the soil.
Pineapple Lily- It belongs to the family of Asparagus family and grows well in warm climates. It is a good indoor household plant as it can be easily grown in a flower pot with a height of about 12-15 inches only.
Daffodils- They are a perennial flower that usually blooms in the time of early, mid or late spring. Daffodils are available in various colours such as yellow, orange, white, red and peach with an amazing fragrance.
Oxalis- The flower is available in various colours and can be easily planted in the outdoor or indoor environment. Oxalis grows up to a height of 6 inches and has a short flowering season of 8-10 weeks only.
Chrysanthemums- This autumn bloomer comes in colour varieties such as red, orange, purple, white and yellow. The flower has a short life span which requires the plant to be grown every year for fresh blooms.
Musk Rose- It can be easily found in India with a blooming season in May. The flower changes its colour from purple-brown to dark red at the time of full bloom with exceptional fragrance and appearance.
Zinnia- Although, all the varieties of zinnias thrive well in hot weather but Profusion zinnia is well suited for hot climates. The Profusion White, Orange and Cherry zinnias consist of daisy-like flowers that are best grown in a lawn.
Petunias- One of the most popular flowers among the gardeners, it grows quickly. Petunias are available in pink, red, white, yellow and purple colour which can be easily used in hanging baskets and planters.
Globe Amaranth- Arriving in a variety of colours like white, red, pink, lilac or purple, these flowers requires full to partial shade along with moderate water. It is a clover-like plant which grows well in all hot regions.
Lotus- Lotus is a common water plant and is also the national flower of India. The flower comes in the hues of bright pink and white which will certainly add charm and elegance to your garden.
Sea Holly- It is a deep steel blue flower which produces stunning conical flowers which are surrounded by a wreath of silvery, spikey bracts.
Coralbells- The flower is also known as "Purple Palace" is widely known for its deep purple leaves. The tiny perennial flower blooms on stalks present above the leaves and appear in the late spring season.
Peonies- The flower comes with its unique set of beauty and fragrance that can easily live for 100 years without much care and maintenance due to its ability to withstand cold weather also.
Plumeria- This wonderful looking flower can be easily seen in tropical or subtropical regions. The tree of this plant offers amazing flower clusters in the colours of white, red, pink, purple and yellow.
Pansies- They are a perfect summer flowering plant that needs to be grown annually. Pansies are brilliant to be used as containers, borders and ground covers due to their charming appearance and look.
Daylily- The flower comes in a variety of colours and grows well in different types of soil conditions. Daylily can easily grow well in less water and light conditions which keep them blooming throughout the summer.
Purple Coneflower- This daisy-like flower having a height of 4 inches comes in hues of pink and purple that grows well in summer climate. Purple Coneflower blooms in a perennial manner ranging from the mid-summer to autumn season.
Bougainvillaea- It is an ornamental vine that can cover the entire fence, pavement and other nearby areas of your home. Bougainvillaea is a native of Brazil and blooms well in summer climate. It grows rapidly but you need to be aware of its sharp thorns that need to be handled with care.
Lavender- Lavender is a perfect plant for summer conditions as it loves hot climates. You can grow this flowering plant near your patio or windows to offer a unique fragrant and beautiful picture to your home.
Apart from the above flowering plants, there are various plants that are an ideal option for summer climates and requires less care instructions.  The best thing is that you can also buy these plants online or from your local nurseries. Improve the interior décor and air quality of your home with these plant varieties. So, it is time to rejuvenate the surroundings of your home in the hot humid climate with a pleasant fragrance all around your home.
Image credits:Â HDWallpapers.in