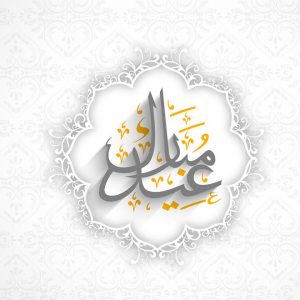 The blessed month of Ramadan has come to an end. Everyone is rejoicing because it is the time of the year when eyes search for the beautiful and silver crescent moon in the sky and heart calms with the feeling of a cleansed soul. Muslims around the world are all set for the festivities. Among all, children have the best time. They celebrate each moment of the day. Being hardly responsible for any house work, they make the most of it. We all must have experienced this weightless feeling in our childhood and that's what we miss the most after growing up. There are certain other things also which happen every year but we still miss the charm of it after growing up.
The kids are crazy or their eidi. As kids, we all must have driven our elders crazy for the fresh smelling currency notes. Waking up early in the morning, dressing up in new clothes and rushing to ammi-abba for eidi… aahhh!!! And the best part was when we used to count the amount at the end of the day and compare with other friends of neighbourhood. I bet you used to do the same!
As kids, irrespective of a girl or a boy, we all used to be so much excited for the special namaz of Eid specially at EidGaah. Due to the excitement of going to eidgaah, we used to wake up early in the morning and dress up in white and crisp kurta-pajama.
The traditional sweet of the festival still holds the equal importance but the excitement and wait for ammi to serve it is what we now miss. Remember how we used to take rounds outside the kitchen and wait for a voice, telling it's done! Remember?
There are so many other things which made our Eid so much wonderful back then. It's not that the festival is any lesser beautiful now… but the childhood is something which made it even more special. Recalling those moments always is a pleasure and it is even lovelier when it's related to the most special day of the year, Eid!