Authors:Eshmeeta/Arun
We all live on the planet Earth which treats all of us like her children and rewards us with everything from food grains to flowers, fruits to oil seeds and other numerous important products. Just as "Earth" is our mother, there is a moral binding on all of us to preserve it, prevent its degradation and maintain its natural ecosystem. So, with the festive season around, let us include the nature in our celebration by gifting green to our loved ones. Here are the few wonderful tips in this direction.
Some of the amazing green gifts that you could offer to your near and dear ones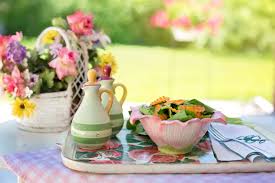 Offer any handmade pottery items- Our human lifestyle has changed a lot since our days of Stone Age. This drastic improvement has also been visualized in the crockery section where the focus has been on the newer materials. People may have forgotten the clay based crockery and other pottery items. So, isn't it be exciting if you could gift them something like a handmade pottery? It will definitely be a great idea to celebrate any occasion in a special manner. Why not try out these pretty and green pottery gifts for your loved ones that could give them a glimpse of rural life?
Send a green compost for their garden- Some people love gardening and plants are their best companion. If you have one of those friends who is keen on taking up gardening, preparing a green compost for them would be a great idea. To begin with this, you need to start collecting the leftover food, vegetable peels, dried leaves and other such items. Once, you have collected these items, you need to put all of it into a box or container and then bury it into the ground for some weeks or months to achieve that perfect green compost.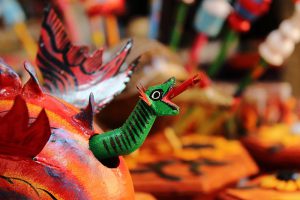 Create interesting items from the scrap- Who says the waste or the scrap can't be transformed into a masterpiece art? If you are a bit creative and imaginative, you can create a wide range of exciting gift items from the waste or the scrap material. You can develop a great art from the fused bulbs, broken glass items, rusted iron objects or any other waste materials. This will not only encourage recycle and reuse but will also reduce the stress on natural resources, thereby helping the Earth remain green and clean.
Gift a beautiful bicycle- Very few people have time in this hectic schedule for exercises and are facing many health issues. This can be attributed to the absence of physical activities in our day-to-day life where people have stopped walking, refrained from doing household chores and other such activities. People are using individual transport even for smaller distances and the "bicycles" are slowly becoming an obsolete thing. To help your near and dear ones remain healthy, you could gift them a beautiful bicycle. It will not only make them stay healthy but will be an ideal green gift that can cut down the carbon emissions to a great extent.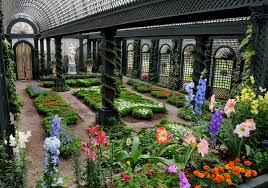 Gift an indoor kitchen garden or just Plants-  Gifting a plant is 'in trend'. There is nothing like gifting a living thing which will grow years and years with your relationship. Decorate your balconies, patio and office desk with green plants and feel the immediate change in the atmosphere. Make a smart and fresh choice by opting greenery for your loved ones! Make your and other houses prettier and a better place to live in by including plants into your décor. And don't just involve the classical vases and pots- tweak it with different shapes and varieties.
From a local nursery, buy kitchen garden which has small plants of coriander, curry leaves, lettuce, basil, garlic greens or even cherry tomatoes. All these varieties fit perfectly in small pots. If you like vining vegetables like cucumber and squash but don't have enough space, just buy a vertical trellis as they won't take much space and also gives a garden a high visual appeal.
So, you can take the help of any of the above green gifting tips to show your love and feelings in a unique way. Monotony is really boring, so why not add an extraordinary appeal and twist to your gifts? It is time to stay off the beat and follow green gifting this season.