Whenever an occasion is near, our search for a nice gift is on. Sometimes, we all want our loved ones to experience a romantic way of unveiling a gift. And for that, you have to make your own gift basket and just because you want a special treatment for your loved ones, you would put your heart and soul into making that gift basket. Now, as per the likes and dislikes of the person, you can bring in the specific items to fill the basket. It may carry flowers, cupcakes, chocolates, or spa materials, etc.
Things to remember before making a gift basket?
Theme: This is the most important aspect to remember while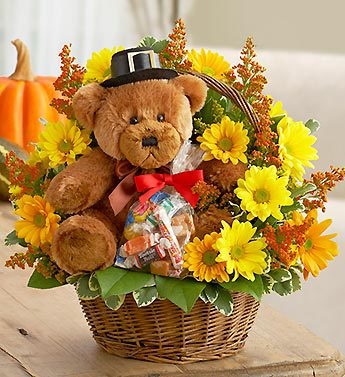 making a gift basket to impress your loved one. He/she may like a movie and also a strawberry ice-cream, but you cannot put an ice-cream and movie DVD in one gift basket. So, the theme has to hone on a specific personality trait of that person. You may select a favoured cuisine as the theme for your basket or the emotional side of that person.
Type of basket: The type of basket every time may not be a wicker basket which is the most used ones to make a gift basket of your own. You can take up a ceramic bowl or any other decorative box depending on the type of gift that you want to give him/her.
Organising the gifts: I have seen many people just thumbing the gifts in one basket and that results into a hassled kind of a gift basket. If gift items are not arranged nicely in an order, the gift basket won't be presentable. Tall gifts are to be kept in the centre back followed by the medium sized ones and place the smaller ones over these ones. Maintain an even balance of weight in that gift basket.
Covering the gift basket:Â A proper colour of cellophane paper is important to lay down the cover of the basket. Select a colour that would suit the gift basket and this cover would also protect the gift items to remain intact inside.
Bow or ribbon: Finally, to tie the cellophane paper use a readymade bow or raffia knot that would add the much cute look to your gift basket. You can buy satin ribbons and then add some decorative items or colourful buttons to make your own knot ribbon.
Types of Gift Baskets and How to arrange them
Romantic gift basket:
Things you need:Â 1 Wicker case of 7 inches length and breadth, green satin broad ribbon, 2 mini champagne bottles, 2 packets of cracker biscuits, and 2 bars of Taleggio or Gouda cheese.
Step 1: Arrange the gift items inside the wicker case as per their height.
Step 2: Now take the green coloured broad satin green ribbon and make a bow after closing the wicker case and keep it in a place where your sweetheart would find it easily like the centre table of the drawing room.
To pamper your girlfriend gift basket:
Things you need:Â Medium sized carton, colour paper, lemon grass scented candle, clay face mask, herbal body scrub, butter soap, aroma oil.
Step 1: First of all, buy all these products and arrange for a carton which is easily available from any local store or may be in your store room.
Step 2: Now I would suggest you buy a pink colour paper to cover the carton. Pink is a colour of appreciation and admiration and this one would suit the valentine moment well.
Step 3: The gift items are not something that would fill up all the space of the box and that's why you may fill it up with fillers like thermocol or flower petals.
Step 4: Place the gifts well and there is no need to cover it with any cellophane cover because that's how the smell of petals of a fragrant candle would spread well.
Gift basket for sweet lovers:
Things you need: A rectangular decorative tin or cardboard box, five macarons, ten Ferrero Rocher chocolates, marshmallow cubes, Nutella, fruit jam, white satin ribbon, small card.
Step 1: In this rectangular decorative box outline the edges with the Rocher chocolates and then place the rest of the items in between. It is because Ferrero Rocher has that shiny golden wrap which would make a great outline.
Step 2: After keeping the gifts inside the box you have to tie the white satin ribbon and tie a knot in the middle centre.
Step 3: Write a love message on the card with colourful ink and then paste it over the bow you make with white ribbon.
Coffee induced gift basket:
Things you need:Â Personalised coffee mug, fine coffee powder of some good brand, a packet of cake rusks, shortbread, and chocolate chips cookies, three cupcakes, colourful or printed ceramic bowl of at least 15 cms.
Step 1: Place the coffee mug in the middle and you may use a glue at the bottom so that it doesn't move at all.
Step 2: The coffee powder containers can be put inside the mug if that selected mug is big enough or else keep it for the back row.
Step 3: Place rest of the gifts encircling the mug you kept in the centre.
Step 4: Bring in some colourful papers and cut them in a zig-zag way to simply scatter them over the basket and keep it right at your coffee table.
Gift basket for movie buffs:
Things you need:Â Steel basket with handle, popcorn packets, beverages or cold drinks bottles, chocolates, wafers, nuts, any three colour ribbon, and thermocol.
Step 1: Make the bow knot with ribbons of three types of colours and keep it on either side of the bucket handle.
Step 2: Place the cold drinks bottle first and then place the rest as per space inside.
Step 3: Fill in the blank space with thermocol pieces and you may also put a cardamom stick inside for a nice aroma and this one is totally optional.