No language can truly depict the power, beauty, heroism, and majesty of a mother's love. That's why a mom's love is often called unconditional. She defines and redefines love in a way that is best possible only to her. In this competitive world full of selfish and jealous people, a mom is like the shade of a great Banyan tree under whom you come and rest.
She is the first one to wake up in the morning and won't go to sleep until everyone is back at home. You may have a plan of a Sunday outing with your friends at 7 A.M. but your mom would wake up at 4 A.M. in the morning to make sure you enjoy an uninterrupted get-together with your pals. She would prepare food and snacks for your Sunday plan, sacrificing her extra hours of sleep on a Sunday. Yes! a mom's job is the toughest one in this world because only a woman with extraordinary skills can perform that. Her caring nature and calculative mind are incomparable. She knows how much you are hungry and when will you fall sick.  
A mom is the powerhouse of strength, courage, and determination. She also plays the role of an architect of a society because she gives birth to a life and nurtures it to excellence. That's why Mother's Day is celebrated to pay a tribute to the unique attributes of a mom. Make this day more special by surprising her with some elegant personalized gifts for mom.
Personalized Candle:
There is a famous quote that says, "All the darkness in the world cannot extinguish the light of a single candle." Mom is that candle who is always there to light your way and show you the road to success. When you are in a dilemma, a heart-to-heart conversation with mommy darling solves the puzzle. She always has the wisest advice for you. A unique personalized candle would be the best Personalized Gifts for Mom because it complements her true nature beautifully.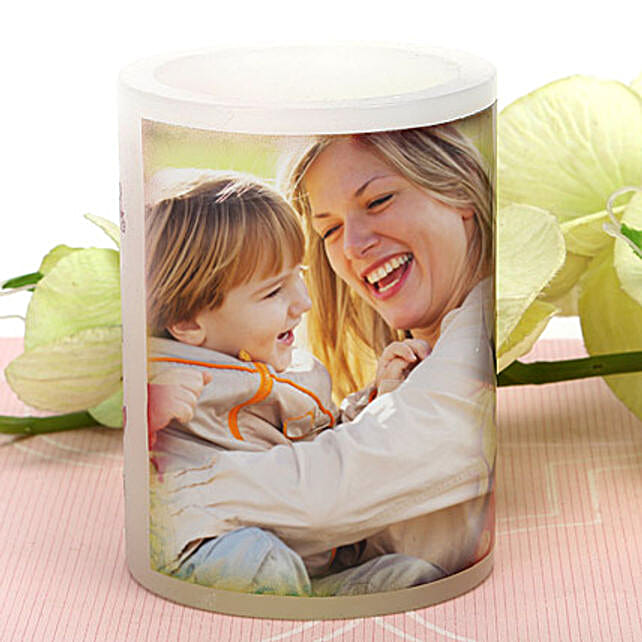 Personalized Vase:
The main aim of buying a vase is to enhance the home décor. A personalized vase would bring more colors of happiness to a home. Keeping it atop the TV set, on the shelf, at the corner table, or coffee table with some bright and beautiful flowers would bring a joyful radiance to the home. So, bring out a smiling picture of your mom and get a personalized vase for her this 13th May.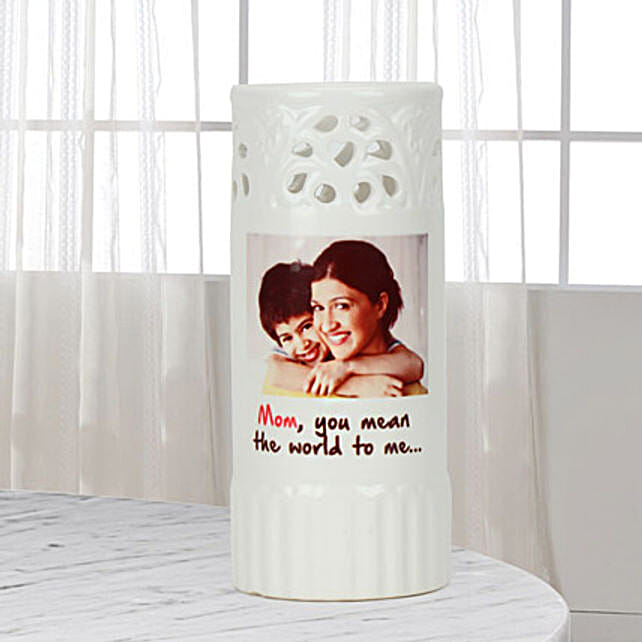 Personalized Apron:
Unquestionably and undoubtedly, she is the best cook in this world. Every child would tell you that " My momma is the best cook". Ask any mom, "Which is your favorite hobby?" Many would answer that "cooking the favorite dish of my children and seeing them eat with satisfaction." One of the best Personalized Gifts for Mom would be an apron. Bring out a picture where she is cooking and get that printed on this new personalized apron for her. Celebrate her unique art of cooking this Mother's Day and make her feel special.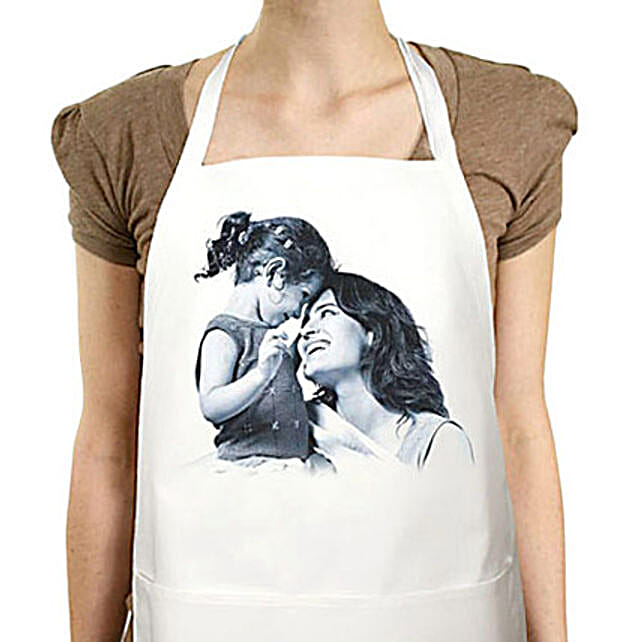 Personalized Frame:
Photographs are really the pause buttons of life. When you look at the old pictures, you go inside that old time and relive the moment in your mind. Search your phone gallery, laptop, PC, or photo albums and find out lovely pictures of your mom. This unique tree-shaped photo frame would be one of the great Personalized Gifts for Mom because just like a tree a mom nurtures our lives.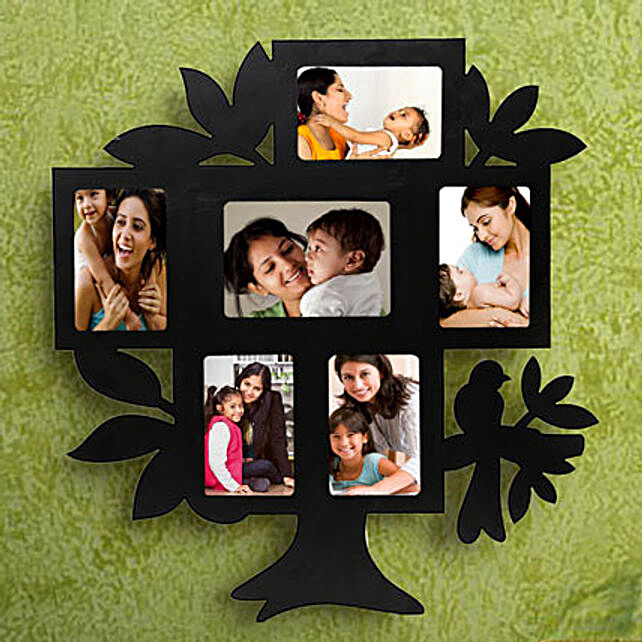 Personalized Cushion:
Single out an adorable picture of you with your mom and get a personalized cushion for her. A cushion is a comfortable object at home. Keeping a colorful cushion on a sofa, bed, or divan also adds a flair of vivacity in the room. Your mom would definitely appreciate this gift as a cushion is an object that speaks a whole story. So, opt for these Personalized Gifts for Mom and make her happy.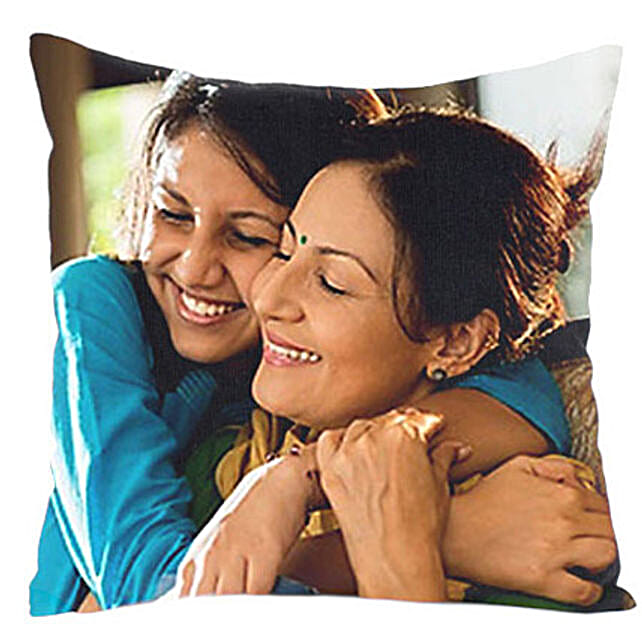 A mom is like the light evening breeze after the scorching afternoon temperature; a spell of drizzle after hot and humid summer months; and the cherry topping on the cake. In a nutshell, a mom is the comfort zone we all want to reach after our chaotic day. Therefore, this Mother's Day, make an effort to set a sparkling smile on her face with these spectacular Personalized Gifts for Mom.