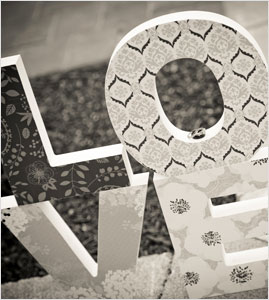 What's a better way to celebrate the years of togetherness and love other than gifts? Sometimes, even if the other person knows that you love them, it is still important for you to show them your love to keep your relationship alive and young. Gifts are one of the best ways to do that. Flowers are perfect gift for any occasion. Ferns N Petals offer a wide range of flowers in beautiful arrangements.
People often confuse gifts with money and believe that only expensive gifts will be liked by their loved ones. Do not measure the value of a gift with money but by love. Even making delicious food for your loved ones can be a good gift to them. It all depends on their personal choice, and you should be well acquainted of it.
 Choose the right gift
Choosing the right gift for your loved ones is as valuable as giving them a gift on a Valentine.
Now you must be thinking that how you can choose the right gift for your loved ones. Nobody can generalize it for you. Some people are more romantic than others and want something like flowers as a symbol of their love unlike others who just want things like diamonds, clothes which can be used by them. Of course, there are people who want both. You have to think and decide about the wants of your partner.
Celebration is incomplete without a proper gift, but many people find it difficult to plan and buy Valentine gifts for their loved ones. They say that romance is the essence of life that keeps your love growing, although there is not any particular way to show it. It is very subjective and depends on people to people as not everyone likes to have a lavish and extravagant party. Sometimes even small intimate and romantic things mean a lot to your partners.
Just imagine a short vacation with your loved ones on a lonely romantic and beautiful place. Does not that feel great? With the increasing thirst to earn money, everyone has become so busy and tensed these days. So in these times, vacations are something which takes you away from all the problems of your busy life. Vacations are, therefore, considered as an appropriate gift for occasions like Valentine Day.
Not every time taking off from work is possible. So planning a lonely evening together with your better half isn't a bad option. You can revive old times and can enjoy those intimate moments again.
Traditional gifts
You must be thinking that what about the traditional gifts like flowers and jewelry. The important thing you should keep in your mind is that plan a gift for your loved ones based on their personal preferences. Flowers are always considered as a symbol of love to women. So do not miss it out on it, thinking that it is a cliché thing. More than just gifting a flower to her what matters more is that how you gift it to her. Ferns N Petals can help you selecting some special arrangements for special occasions.