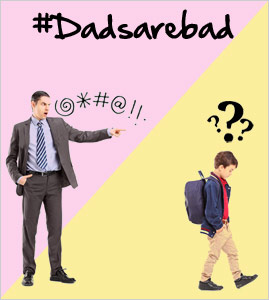 Dad I have a stomach ache…Dad I have a headache, and god knows how many explanations we used to give to our fathers when we did not want to go to school. But, as a dad is a dad, he never took them seriously and forced us to go to school, even if we had a real headache. And, that made up an another reason to dislike our fathers when we were kids.
Have you ever wondered that why did our fathers force us to go to school everyday? Well, obviously we know it as we are grown up now. Our fathers only wanted us to go to school to learn new things everyday, to socialize with other kids, and to be responsible. He spent so much amount from his hard-earned money on our eductaion, just to see us succeed in our lives.
Wasn't that very thoughtful of our dads? No, it was not. It was not a duty or responsibility for them it was their wish and dream for us. So, this Father's Day celebrate the very important man in your life, your dad. Gift your dad something that creates memories and lasts forever in his heart.
No matter how easy it seems, selecting a perfect gift for daddy is not a cup of tea for everyone. Do you also feel the same? Relax, just log on to FNP and choose from a wide range of Father's Day gifting options, available at one platform. From themed gifts to personalized gifts, you get everything at FNP.
For every good behind bad, there is a dad.