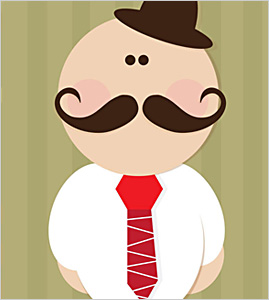 'Boss'. Does this single word make you jump out of your bed even on lazy Sundays? Obviously it does. Atleast, that was what I believed until I really found a boss who proved me wrong.
After completing my post graduation, I immediately got a job offer from one of the reputed organizations and I shifted to Bangalore. That day I thought that I could not be happier than this. All my dreams got shattered, the time I got introduced to my boss, Mr. Arora. In just one week, I realized that he didn't like me. He never missed a single opportunity to criticize me and demotivate me, no matter how hard I worked.
In just eight months, I had enough of his disgustingly rude behavior and made a decision to switch. I envied every person who said that his or her boss is very supportive, sweet, etc. etc. With the belief that a boss can never be sweet, I joined a new company and met my new immediate senior, Mr. Sharma. He was gem a of a person, a real boss in every sense.
The best part of my job was that I worked with my boss and not for him. He always asked me and never ever demanded. I felt so safe with him that I could try out new things that helped me in my growth. He respected me and my decisions and all these qualities made him the best boss I have ever worked with. He changed me and perceptions completely.
Have you ever worked with a boss, like my Mr. Sharma? I am sure most of you must have. This Boss's Day, tell them what place do they have in your life, through a token of love and respect, a lovely gift. You can look out for cool Boss's Day gifts at Ferns N Petals, especially created to suit your dream boss.