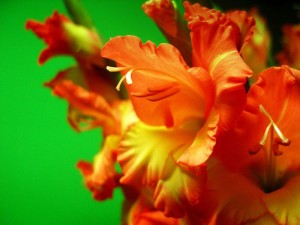 Imagine a flower that expresses its gladness in its very name. Well, if you have guessed it good, if not then let me tell you. The plant I am talking about here is gladiola or Gladiolus. Commonly known as sword lily, derives its name from its physical structure. A classic cut gladiola produces tall flower spikes adorned with large showy flowers. There about 260 varieties of gladioli all over the world and are majorly found in sub Saharan Africa region. Gladiolus is available in a huge variety of colors including, pink, white, burgundy, gold, red, orange, blue, violet as well as multicolored varieties. Their specialty is that they are good for cut flowers.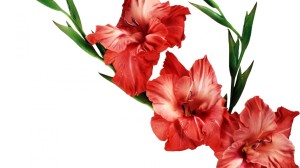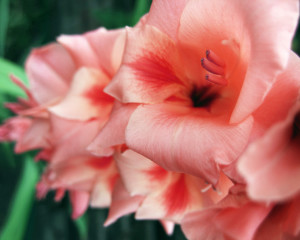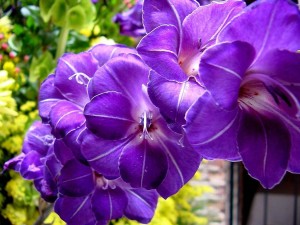 Ferns n Petals have a huge range of bouquets especially for those who are an ardent fan of gladiolus.
Mother's Day or a birthday, give a gift of beautiful bouquet of gladiolus. they are available in the wide ranges of prices. Just choose your budget and we guarantee smiles to be delivered with your bouquets. or just order a bunch of gladiolas for your house in order to add feather to its beauty and charm.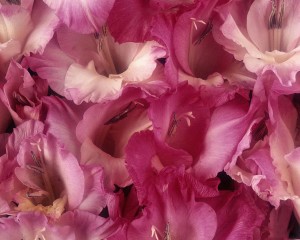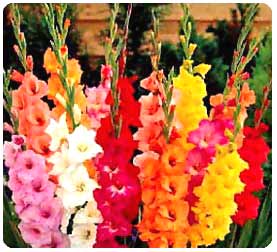 We also offer gift hampers where you can surprise your dear ones with their favorite most gift items with a mesmerizing bouquet of gladioli.
Though we offer the best gladiola in the market, to make them last long there are few tips that one can follow. Club your gladioli with the goodness filled basket of dry fruits. This hamper will not only harmonize your atmosphere with the vibrant flowers, but also be the bearer of good health with the basket of dry fruits.
Valentine's is fast approaching, so gear up and get a hamper of gladioli with cute stuff toys, two most desired gifts for girls and impress your love with it. FNP always consider their customers as family. So, we bring the most amazing gift combos that will definitely meet your desires.
Before arranging the flowers, strip away leaves that will fall below the water line. Fill your vase with water and add some salt to the water. Salt will act as preservative agent for the flowers. Now, cut the stem of the flowers diagonally and place them in a bucket of of warm water ans set the bucket in a cool dry place for at least two hours before putting them in a vase. Diagonal cut of stem helps the stems to absorb water in the right proportion avoiding the stem from rotting. avoid using non-fluoridated water for soaking and arranging the stems. if the water is fluoridated, it may damage the flower petals and leaves by burning the leaves and flower tips. before arranging the flowers in a vase, re-cut the stem diagonally and then place them in the vase.
To make your arrangement long last, place your vase away from direct sunlight and heat sources. try and change the water on regular basis and cut the stem every time by 1-2 inches. Pick off any wilted flowers to help keep the arrangement tidy and also allows the the unfurling of the upper buds to take the spotlight.
So, why wait? bring the serene beauty home today and brighten up your atmosphere with the soft and sweet fragrance of the flowers.