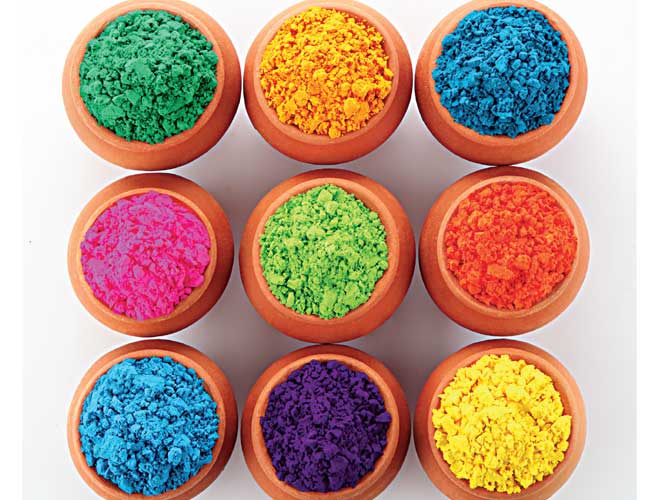 A festival that is close to everyone's heart, Holi is also known as the festival of colours that leaves one in the most pinkish shade for weeks and weeks. Not only children but everyone else starts preparing for this day in advance. Water balloons, ghujias and colours become the definition of Holi. This day takes place with a lot of joy and also becomes the joining factor of all communities. Although we calculate the fun of Holi by the amount of time the colours take to get off from our face, fingers, scalp and various other places. These colours have a harmful effect on our skin and can even cause harm. Before the harmful colours were produced, Holi was celebrated with colours obtained from nature.
Making use of everyday products that are readily available in the vicinity of our homes, we can make these colours at home. And for the procrastinating souls, these organic colours can also be bought. The lush yellow coloured gulaal can be obtained by mixing gram flour (besan) with turmeric powder. Not only are these colours organic but are also good for your skin. And if you want the wet yellow colour, you can boil marigold flowers in water and leave it overnight.
The vibrant red gulaal that we love to play with, can be obtained with red sandalwood powder. This powder is also used in face packs because of the benefits of giving good skin. Obtaining a nice red wet colour can be done by just mixing the red sandalwood powder with water. Red beetroot juice is a favourite of children who use it to shower each other in shades of magenta and red. This Holi let's switch to organic colours that will not only protect our skin but is also good for the environment.