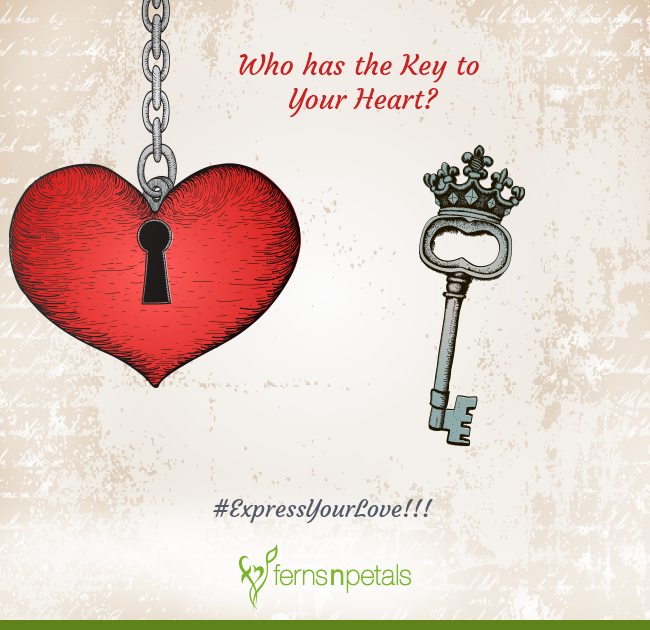 No one in this world can really tell you in a sure shot way "how to walk into someone's heart?" Because everyone is trying and playing their own game at their own pace. This heart is a strange place – when it desires something, it knows its own sweet way to reach there. Valentine's Day is the right time to express your heart's true desires to someone who holds the romantic key to it. A nice and thoughtful gift would pave the way to his/her heart.
Choosing the perfect kind of gift is an art. The selection of gift should be something which speaks about your unadulterated love right at the first look. The romantic gifts narrated below can be the right way to knock into someone's heart and create a lasting impression.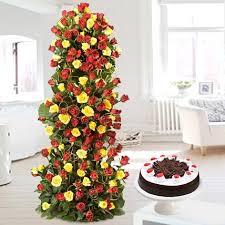 Tree of Mixed Color Roses & Black Forest Cake
The beauty and power of a rose have been depicted by many artists all over the world over a significant period of time. And we are still not done with it! It is the sheer charisma of the velvety petals of a rose that sparks and rekindles a magic in our relationships. Whether you want to propose for the first time or want to revive the lost romance, this "Unlimited Love" is a gift worth its name. This is a tree-like arrangement of 100 red and yellow roses so that your true love is beautifully radiated. Red roses depict eternal romance while the yellow roses stand for forever friendship. In a relationship, both these layers – romance and friendship holds much importance. A tempting Black Forest cake is included to sweeten your relationship. Present this magnanimous gift to showcase your feelings and reach his/her heart smoothly without any hiccups.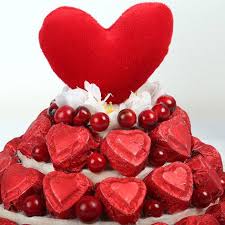 Heart-Shaped Chocolate Arrangement
The heart is the safest place in the world. You cannot keep money, luxury home, or any material wealth inside it. But the heart carries those things which are required to achieve these things. They are courage, power, love, determination, and dreams. Your heart tells you when you are in love and this is the most beautiful feeling in the world. When you actually realize that you are in love, you find ways to walk into that person's heart and stay there forever. This heart-shaped chocolate arrangement with artificial berries, flowers, and a stuffed red heart would be the perfect pick for expressing this unbound love. The product "Love Is Going Places" would be the adhesive that would stick you and your partner in a romantic union.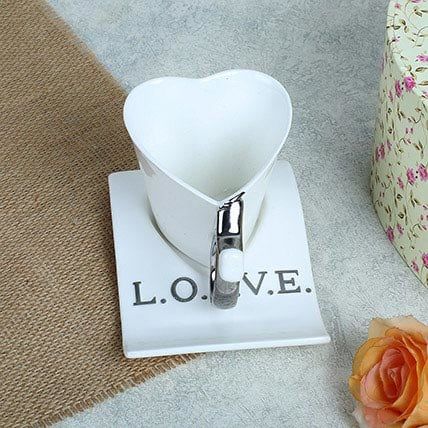 Heart-Shaped Love Mug
The shape of a heart is something that attaches the layer of love and romance to anything and everything. Just decorate a greeting card envelope by sketching small hearts and it becomes a special one. The heart is the seat of immense love and that's why gift manufacturers also create cute heart-shaped romantic gifts. You can easily create an everlasting impression on someone's heart with this heart-shaped unique ceramic mug named "White Ceramic Heart Shaped Cup". The mornings, evenings, or late night tea or coffee would become memorable and your lover would bubble with romantic energy for sure!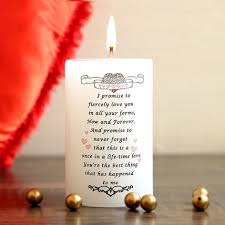 Promise Candle
A candle lights up and mitigates deep dark darkness. Isn't that the same quality your partner or spouse has? A loving heart is all we need to be that light which will keep us motivated in all ups and downs of life. This is a printed candle and is called "My Valentine Promise Candle". A nice promise note is imprinted on this candle which would assure your partner that your love is for real. Out of all romantic gifts, a promise is always the sweetest one for its eternal value. So, walk into his/her heart with this promise of forever togetherness.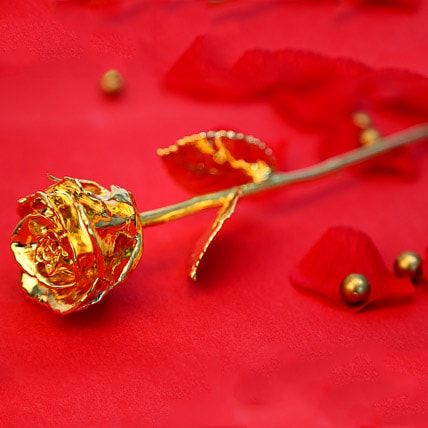 Golden Rose for Golden & Forever Love
The first gift option spoke about the real roses and this one is also a rose but with a specialty. Unlike natural roses, this one won't ever fade or wilt away. This is a gold plated rose which would stay forever with that very precious person in your life. This rose carries only an alluring look while your loving heart would provide the fragrance to it. Order this "Engraved Golden Valentine Rose" to make a space into someone's heart in this season of love.
With some of our best romantic gifts, walking into someone's heart can be really easy. These gifts would give a memory of a lifetime!
#Valentines2018 #Romanceisintheair #ExpressYourLove #RomanticGifts