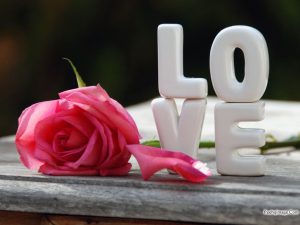 Wedding anniversaries come every year; they are annually recurring celebrations of the wedding day. For every human being, his or her wedding day is one of the most memorable and significant moment in life. A wedding symbolizes the union of two souls, it is a transition from a single carefree individual to a responsible adult couple. It symbolizes a partnership for life with care for one another. From the wedding day onwards a person gets committed to another for the rest of their lives sharing both joys and sorrow together. And a wedding anniversary is a celebration of one of the most important moments in their lives.
People always remember the significant moments in their relationship like the first time they met their partners or the time they both fall in love but it is not often they get to celebrate them. A wedding anniversary is an excellent opportunity to reminisce on those wonderful moments and celebrate them. Anniversaries are landmark occasions and important milestones in the lives of a couple. It is a celebration of another year together on the journey of life.
What every woman want more than anything else is to feel wonderful herself. She wants to be reassured that her husband loves her more than anybody else and that she is the most important person in his life. An anniversary provides a wonderful opportunity for a husband to convey those feelings. This also goes for the wife too; she can show her partner that he means the world to her and express her love wholeheartedly on their anniversary. Celebrating anniversaries can help strengthen relationships as taking time together to enjoy will bring the couple closer. Spending quality time with each other will spark old memories and also make new ones. Relations rely closely on memories and anniversaries are sure time to guarantee them.
So on the occasion of your anniversary this year, think of the ways you can enjoy the day and spend quality time together. Make him or her feel special and convey your love with a heartfelt gift. And for an important occasion like this, personalized anniversary gifts are an ideal choice. Customized gifts make the recipient feel more special with the time and care you have invested in creating a wonderful and special gift for them.