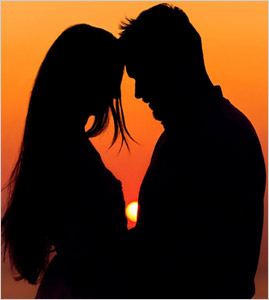 'Odd'. This word was like the title of our love story, given by every person who heard it.
Being a modern Delhi girl, I have always believed in living my life my way. Growing up with the same belief, I chose my career, my job and above all my life partner on my own. My parents never doubted me and my decisions, except that for my boyfriend. I fell in love with him, when I was 25 years old and he was just 19. No only there was a huge age gap, but also we both came from different religions.
We dated each other for around three years and then finally decided to give a new name to our relationship. And the day came when we told our parents about our relation and four of them sraightaway said 'No'. It took us another six months to convince them through every possible means we could use. Finally, on 26 October, 2001 we got married and started a new journey together.
Like every other marriage, our relationship went through many ups and down, sailing slowly but smoothly. It was not at all like what we planned for ourselves, but it was not bad either. We grew older together, learning something new about each other every day.
With two beautiful babies and ever-increasing trust, love and committment, we both will be celebrating our 13th marriage anniversary in just few days, without being together. When it is not possible for us to be together on this special day, the best we can do is to reach each other through our gifts.
Sending gifts is a great idea to celebrate your years of love, even if you are faraway. And, when you have the splendid anniversary gifting ideas at Ferns N Petals, then you can never go wrong.