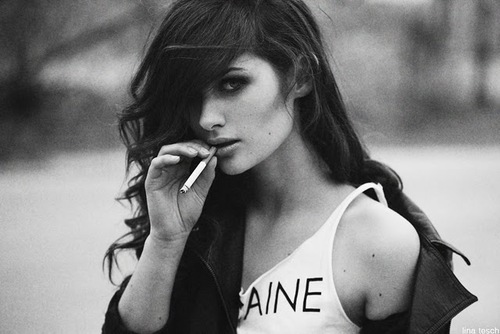 Pink is the colour which strikes when it comes to girls and their choices. Girls are presumed to like red and pink roses, satin wrapped gifts, soft music and go awww… on every sweet gesture by others. There is a particular code which every girl is supposed to abide by. This world is quite clear in its thoughts when it comes to girls, their behaviour and their choices. But, in the same world, there also exist girls who do not like pink. The girls who don't prefer fancy dates. The ones, never found taking selfies. The girls who do not like to dress up, neither do they feel scarcity of apparels in their wardrobe. The girls who don't care if their hair are straight, curly or frizzy. The girls who talk in flat tone and answers directly to the point. Yes, you guessed it right, the girls who create lesser drama!
You can call them low maintenance.
Called tomboys in childhood, they hardly played with Barbie dolls and they still find it very hard to understand, why other girls like teddy bears so much. I am sure, you must have come across such a girl and bet you didn't notice her! She can be your valued friend, girlfriend or sister. Whatever way you have her in your life, she is special! And there must be several days which you would want to make memorable with her. But thinking of choosing a gift for her is hell of a deal.
Looking at your plight, I decide to rescue you out of this situation. Read on, and you'll find some really great and interesting ways to bring smile on her face.
While making your choice for her, remember she might be different from other girls, but she is simple in her own ways. Let's keep flowers aside and think of what she can keep with her for a longer time. Cushions, or may be some home décor item like candles will be nice. Your sweet 'she' would love to keep that cushion around her and lie on them for relaxation after a tiring day. She might be a little picky in her food likings but a couple of chocolates in the fridge is preferred by everyone. Find out what's her favourite snacks and drinks, get them from a store and make a nice looking hamper for her. Food is something no one dislikes, you know! It's a safe choice. Also I would mention perfumes as they can make a perfect gift for her but it will work only if you are aware of what fragrance she wears. So, now you know it's not that difficult to pick something wow for your 'miss different'!
Talking about her simplicity, no matter how strong she appears, don't ever forget that she is a girl after all. She notices every kind gesture of yours. She might not make it obvious in her expressions but whatever you do to make her feel special gets engraved inside the deepest folds of her heart.