Sometimes in life being with the right folks is very important. Being with correct friends, a colleague is important. Moreover what is more important, is to find someone you can talk your heart out, someone who understands you in every situation, someone. Who cares for you?  Someone special is spouse or any other close person. Wife is a person who binds the house and turns a bachelor's. House to what we call a home. Yes, husband gives us everything they have and in return never ask anything. So it's our responsibility to show our love to them by at beautiful times presenting them a small token of our love.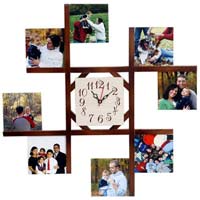 Ferns and petals do their best to make the special movements of your life the most memorable one. As established with the noblest of the cause for proving the joy that every one deserves and may not have but still being there always with you and with them providing our service and standing beside in the times of utter happiness. We make it sure and make it happen for the ones who are special to us, who believe in us and who helped us grow old with you since 1994, making the few of the smiles the most memorable ones. We have the bets discounts and they depend on the seasons and this season is the best one as it has the Christmas along with the New Year. So make this coming year the most special one and what a better can it be to start it with making your beloved happy. So here are we always helping you and having your need to our first priority. Few of the vouchers and discounts are for limited periods so you may rush.
 For doing so you can visit our website www.fnp.com as it the simplest way to make your efforts come true in making your loved one's happiness reach them the earliest. So to make it quick to make them smile we are here and may always be with you love and support. You may also call us at
+91 92124 22000, we are available always at your service at any time you want to deliver your gifts with the just right amount of happiness as you ordered them to be. As always happiness it not so difficult to find when it has a website addresses.