We have always heard of chocolate cake, puddings etc. and definitely heard of bouquet of flowers but have you ever seen a combination of both chocolates and bouquet then we at Ferns N Petals have brought this amazing surprise for you as we are now introducing chocolate bouquets .Gone are the days when you felt mesmerised with the aroma of flowers because now we have some relishing chocolates along with the smell.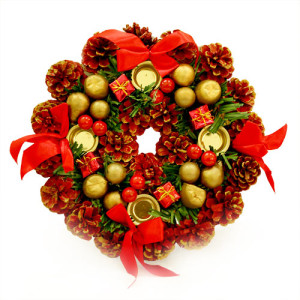 All these chocolates are wrapped very well so that it does not lose its freshness and decorated in the way of flowers which will add to the beauty of the bouquets and surprisingly each wrapped chocolates has a message inside it ,so now people can actually look up to this wonderful bouquet created by us. We are especially using dairy milk chocolates and the cost of these bouquets are almost the same of the normal flowers bouquet but definitely the quantity may vary so these chocolate bouquets are easily affordable and something really unique.
The chocolates used to make these bouquets are really tasty and will really attract kids. And everyone will gift something or the other why not you be a bit different and extraordinary? If you are not convinced or satisfied with our packing you can always come ahead and give us your inputs and we will decorate the way you want. And you can always flood us with your suggestions because they are very valuable to us and we will always love to serve you better. We also have some special designs of chocolate bouquets in which the chocolates are hidden among flowers and are definitely a note of amazement for the receiver. We have other flavours of chocolates especially ordered from Belgium also available and although these chocolates are a little expensive because of its rare availability but will certainly delight our receivers this Christmas.
So what are you waiting for just rush to the nearest store of Ferns N Petals and help us spread the magic of surprises and make everyone happy on the lovely occasion of Christmas, because although all days are special only few days are extremely special .So do you want to make someone extremely happy this Christmas then do not wait for an invitation and do what your heart says and we will be very happy to follow your instructions and make you come together to your loved ones even with geographical boundaries!!