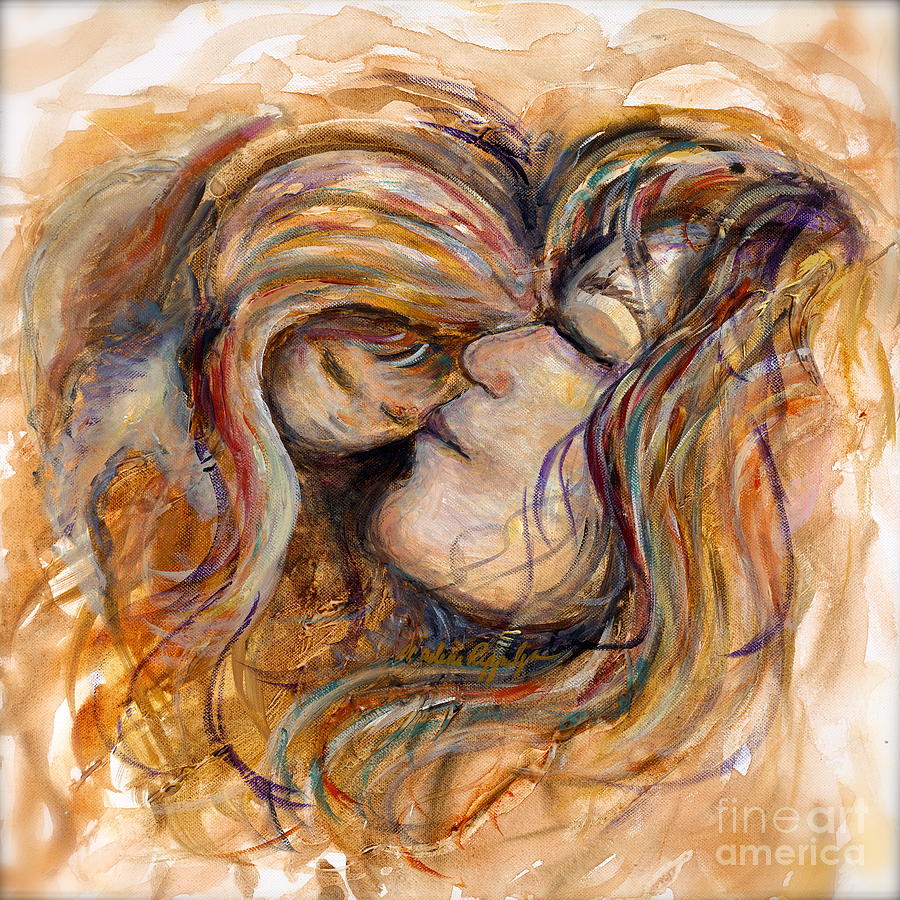 Dear Ki/Ka
You know I can feel you right here in my womb and the moment you would strike a kick I would feel a day nearer to your first step into this world. Although you became a part of this world when I conceived you but like any other mom I am also waiting for your independent life. You would be delighted to know that your dad who generally hates shopping, has started shopping to welcome you in the grandest way. Your grandparents have proposed for a separate room for you where you would find toys from all over the world. And your dad is going crazy these days formulating ideas for your room. Oh! By the way, today he brought a cot for you along with a teddy bear.
I want you to know me just the way I am and that's why I have decided to write to you on a daily basis. I know that you cannot read or write now but you would be gifted all these letters someday when you are adult enough to understand life. You have every right to know how special you are to us and more for me. You have to know how your news have changed many things here. With all these words you would be able to know me a notch better. You know baby, I have a strong feeling that your eyes and hair color would be exactly like me and your nose and ears would be like your dad and when you would smile, you would resemble both of us. You know people in my office have gifted me a personalized photo frame carrying a picture of me and your dad on our last anniversary and I have kept it at my desk because I want you to resemble both of us.
This upcoming 8th May is a special day as the whole world celebrates it as Mother's Day. Let me tell you one thing that motherhood is a very big and powerful concept and its greatness cannot be accommodated in one celebration of Mother's Day. I can say you these things because I also called someone a Mom to whom I could never gift any big thing because she was in a hurry for a different world. But that doesn't mean that I had no regards for her or she stopped loving me. I feel that every day for me is no less than a Mother's Day because I feel grateful towards this life and I have all my regards for the person who made my cells.
Baby, we are eagerly waiting to hear your voice. That would be your best gift to me. Your existence would be a life-long gift for me which you have given me. There has been nothing more exciting and pleasurable an event before you. Just because I studied outside my home town and I am based away from home, so my relatives never liked me that much. But my parents were always my constant support even when I faced challenge in the path I have chosen. So, whatever you also do, would be given full support from me. Always remember that to do something different, to think different, to be different you have to face a lot of hardships. But the moment you give up hope, you cannot live. Your mom's whole life has been small chapters of these experiences. When you were taking time to arrive in my body, people bad-mouthed me, when I married late – people had opinions about me, and when I am well-positioned – people are jealous. People are always like that and they would never change. But you have to a different one who would have courage to rise above the average conventions.
See, when you are grown up enough to understand the concept of motherhood, I know you would come up with lovely gifts for your mom. But can I suggest you something on gifts that can soothe me?
— A coffee mug/Tea glass would be loved by me. None of my creative works find a path without tea.
— I would be hurt if you start smoking and drinking without our knowledge. You can always come up with a bottle of wine to me and I promise all your problems would be resolved with our brainstorming on that matter. This would be a nice gift for me by the way.
— Any book written by any author of your generation can be gifted to me. I would love to know the psyche of today's youth.
Ohh….!! Do you want to say something now with your kicks because you are kicking too much today? May be you want to say in a sugar coated voice: Happy Mother's Day.
It's late now, so have a tight sleep……and take your own sweet time to come safely.
Â
From,
Your Mom
Â