Sending flowers is one of the most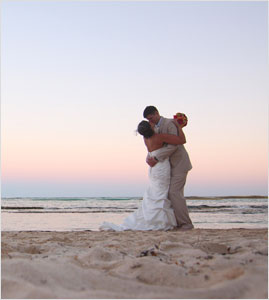 preferred ways of expressing emotions. The sanctity of flowers can be well appreciated from the olden times, when people had just as few options to express their feelings to others. In the olden times, a lover had nothing better than a flower to express his heartiest desires to his beloved. Being a symbol of love, passion & tranquillity, flowers are still preferred as timeless gifts for various occasions. Moreover, flowers also people to out-speak themselves in the most apt manner.
Gifting flowers has been a long proven activity in creating a bond between people. Be it a lover, a newly married couple, or a husband and wife, the importance of flowers can be well observed in any relation at any point of time.
Moreover, if your romantic life seems to be alienated, then you can simply choose to settle it down by sending a right flower to your partner. Nonetheless, flowers serve as versatile gifts, apt to be presented all the occasions and have the ability of rising to the occasion. Whether to appease your beloved or to express your romantic sentiments, flowers have the ability to take you near to your loved ones.
A whole new range of Valentine romantic flowers, ranging from beautiful lilies, carnations, petals to roses is available with Ferns N Petals, from which a person can easily chose his favourite flowers and order customized bouquets suitable for specific occasions. Flowers with their varied colours convey a number of annotations. For instance, the red colour of Rose reflects passion and love, Daisy with its lovely appearance thrives to convey the message of beauty, honesty, and innocence, and the vibrant Carnations leave an everlasting effect with their exotic & irresistible fragrance.
Each colour has its own sanctity. While carnations are meant for good luck, red symbolizes symbolize love, and pink carnations help in expressing a mother's love for her baby. However, in order to express your love to your beloved, Red carnation can be a prudent choice.
Enchanting flowers are often adorned for their beauty and their intoxicating fragrance. These colourful flowers therefore help to accentuate the feeling of romance when presented in the form bouquet.
As the different colours of flowers depict their inherent characteristics and help people to express their emotions, different flowers can be presented at different occasions. For instance, the sunflowers are mostly famous for abating the darkness in people's love life, The Iris are generally known for accentuating the romantic senses in people, and the Lilacs are most preferred to be place in the living-rooms owing to their irresistible fragrance.
With the advent in technology a number of online florists are increasingly coming up with their virtual facilities. Right from ordering of flowers to packing of gifts, these online gift stores offer a variety of services. A prominent store offering online gift ordering services speaks the name Ferns N Petals. FNP, not only facilitates ordering of gifts in the form of flowers or souvenirs, but also helps users to express themselves by sending cakes dresses and other such similar gift articles.