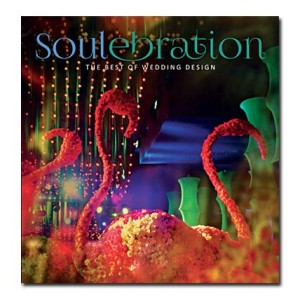 For those of us who have experienced the marvelous FNP wedding or have not yet been exposed to one, the Soulebration book swerves as a guide for FNP Weddings. FNP has recently unveiled the first of its kind wedding coffee book which gives an insight into the traditional Indian wedding. The book begins with a historical overview and proceeds to contemporary ceremony cultures.
The book provides a much needed guide to classic Indian wedding design that will inspire you to embellish the most beautiful moments in your life. An elaborate and incisive account of the ceremonies that surround the wedding is included and is extremely useful
Many designers and couples scan the countryside for guidance on how to design and execute the perfect Indian wedding. The book sheds light on the central ceremonies that dominate the Indian wedding scenario. The book traverses twenty years of exquisite design and traces Ferns N Petal's journey into maturity. The book is authored by Vikaas Gutgutia who runs the company.
The book showcases the gatherings of friends and family to celebrate this important milestone in their lives – a wedding, a birthday or an anniversary. The book collates diverse elements to create an intensely personal experience. Some of the more riveting elements of the book are its flower designs, exquisite architecture, set design, light and art installations.
This first of its kind coffee table wedding book was launched by HH Shriji Arvind Singh Mewar in 2014 at the annual Wedding Fraternity Meet. It represents a vivid celebration of 20 years FNP wedding experiences.
It is anticipated that the book will have widespread appeal amongst the Indians who live abroad. NRI Indians are always looking for new ways to connect with their roots and this will serve as something of a Bible for the Indian wedding. The book serves as a guide to Indian wedding designers and prospective couples, artists, caterers, florists, photographers and other vendors associated with the Indian wedding. The wedding coffee book called the Soulebration book has so far proved a runaway success.